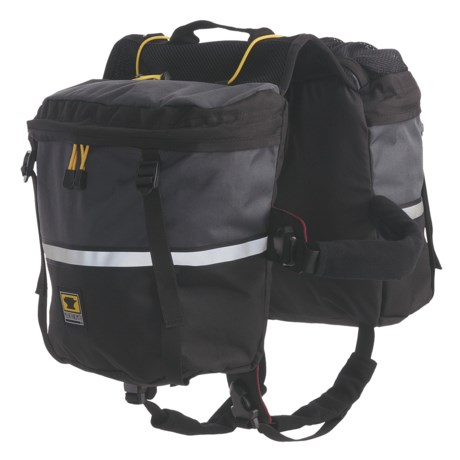 About as good a pack as you will find...
Reviewed by Bonedalearchitect from Carbondale, CO on Thursday, July 4, 2013
I've owned 3 of these in different sizes and used them with several dogs for many years. Just bought a new one for my new BC pup. Size small works for my 38 lb borders and fits just fine. They've updated the straps and strap holders in the last few years and now they're even better, no dragging loose ends. Only downside is I think the small size has rather tiny compartments for a 40 lb dog, but they are big enough for a day's treats and their dog food. I have the size #2 (can't recall if it's medium or large) that I used with my 75 lb dog for years and that pack and size was perfect. For my current dogs, the small size does allow them to hike easily without having huge saddlebags protruding, though, so that's good. No quibbles about the design or construction, they have proven to be very durable and well detailed and, while definitely not waterproof, occasional splashed water does not soak the contents. Balance and ability to not shift around is very good. Best pack I've found so far.
Similar items and more information in the following areas: