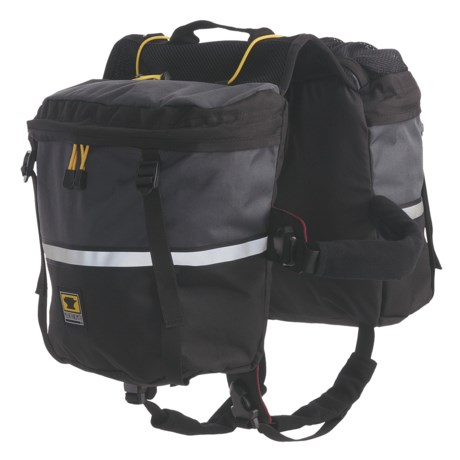 Works to carry stuff but don't attach a leash- will be a liability if you have an aggressive dog!
Reviewed by Working outside from Colorado on Tuesday, September 24, 2013
This pack works great to carry stuff. However, it is advertised as having a D-ring to attach a leash to. The D-ring is plastic and the pack is not built to withstand pulling against a leash. The first time I tried it with my dog as soon as she pulled on her leash the clip on the front strap pulled apart and she pulled right out of the pack, leaving me holding it along with her leash. It's a good thing there was not a dog near us or I would have had an injured dog and a lawsuit on my hands. Do not attach a leash to this if you have an aggressive dog who pulls or it will be a major liability. I have to use a dog collar for leash attachment and still use the pack for carrying items but the leash and/or collar tends to get stuck under the pack. To summarize-this could have been made better.
Similar items and more information in the following areas: