MSR Alpine Bowl - Stainless Steel
Item #7010F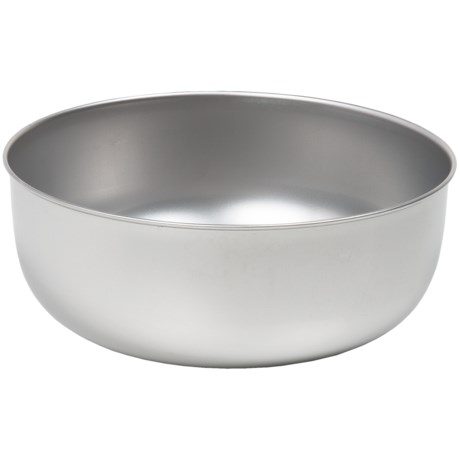 Overview
About MSR Alpine Bowl - Stainless Steel
Closeouts. Made of rugged stainless steel, the MSR Alpine bowl stands up to heavy use and nests comfortably inside MSR 1.5-liter pots for storage.
Versatile, rugged stainless steel construction
Nests comfortably in MSR 1.5-liter pots
Holds 27 fl.oz. of liquid
Made in Thailand
Specs
Specs about MSR Alpine Bowl - Stainless Steel
Material: Stainless steel
Capacity: 1.5L
Weight: 3.6 oz.
Dimensions: Diameter 5-1/2", height 2"
Made in Thailand
Reviews
Question & Answer
Yes this bowl is stackable with others of the same bowl.
About MSR
Mountain Safety Research, or MSR, is a company of Cascade Designs and one of the first companies to become dedicated to the mission of creating safer climbing equipment. Now dedicated to producing all types of quality outdoor equipment like camping gear, stoves, tents and pack towels, MSR remains one of the top choices for the outdoor enthusiast. Some of the most groundbreaking products came from MSR in its history. MSR camping gear, like MSR stoves, tents, pack towels and more, are found on the most extreme expeditions around the world because their products are truly among the best.