Native Eyewear Reviews

Popular Native Eyewear Searches
The question is: Where are you taking your Native sunglasses today? Not to brag on their behalf, but Native Eyewear is pretty well-seasoned in the adventure realm. Whether it's the avid deep-sea fisherman who wears Native polarized sunglasses to block glare reflecting off the water, the mountain biker who uses them for full-coverage protection or the free spirit who peers through her tinted lenses to find the road less traveled, it's easy to see why this brand has developed such a loyal following. So, again, we ask: Where are you taking your Native sunglasses today?
About the Native Eyewear Brand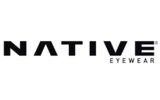 Verified Buyer

Reviewed by Cop from Atlanta on Tuesday, April 26, 2016

I own many native sunglasses. They are always a great purchase. Great quality for the price. These are no different. This lense style is great for full vision. No frame blocking peripheral vision. The fit is sporty and thin so good for med, smaller faces. As always I wish native made a more robust frame but perhaps these are much lighter.

Verified Buyer

Reviewed by Mike H from Saint Paul on Sunday, April 24, 2016

A little like old lady driving sunglasses- goggly. Cool color.

Reviewed by Shoes Are The Priority from No. California on Friday, April 22, 2016

Received this yesterday as the 2nd try to replace my favorite Smith Jetset polarized sunglasses i broke after 4 years. These Natives are seemingly sturdy plastic frames and lenses. The frame color is a cool/ subdued royal bluish or a brighter navy would be the best way i could describe them. I have very sensitive-to-light eyes and these block sunlight adequately with greenish tones. All of this is good - the problem is how they sit. I have a average to large head, round face and a relatively average to thin/ small ski slop nose, yet these sit at an awkward location on the bridge of my nose because the bridge opening is seemingly pretty tight combines with the slight curvature of the frames. If i sit them where they fit, high up my bridge, my eyelashes hit the lenses, moisture traps behind the lens pocket, and it also looks awkward; if i slide them down my nose then the light transmission from above the frames is noticeable and it still looks awkward (as if i have nub for a nose). Usually most sunglasses look good on my face but these just look a little awkward and the nose grip is uncomfortable - uncomfortable enough that you can still feel where it grips your nose long after you have taken them off. They are getting sent back.

Verified Buyer

Reviewed by TNCanuck from Knoxville, TN on Wednesday, April 20, 2016

These feel very light on my face but give great coverage. I've used them running and mountain biking and have been very happy.

Verified Buyer

Reviewed by Shopper from New York on Monday, April 18, 2016

I was looking for sunglasses with a smaller frame as my face is more narrow than round. These fit great, look great, and provide really good coverage. Very comfy, no sliding down the nose when you bend over. The lenses are good enough, kept the bright sun from giving me a headache when walking near the beach. I wasn't sure I would like the color of the frames, but they look good on. They are more of a light taupe color. My hair is quite grey and my husband tells me they look great on, very hip. May try them cycling as an option to my wrap-arounds for eye protection.

Verified Buyer

Reviewed by Katie from Kansas City, MO on Tuesday, April 12, 2016

Not a joke. The first pair I bought mainly for cycling and skydiving. I did a 46 mile ride with them and they were awesome - comfortable, lightweight, stayed in place, and polarized is definitely great. Then, I wore them to skydive. Worked great for the plane ride to altitude, but then I misunderstood the exit plan and hastily dove out of the plane with my helmet visor up and POOF, sunglasses now belong to some cow or cornfield in rural Missouri.

But, I loved the first pair so much in the 48 hours I had them - that I ordered three more pairs (because obviously I need backups).



Verified Buyer

Reviewed by jtb from washington on Sunday, March 27, 2016

love my new sunglasses

Reviewed by Claire from Raleigh on Friday, March 11, 2016

While the size of these was perfect (I am a woman with a smaller face/head), the nose pads however are quite close together so these sat out more than I would have liked, and thus did not provide great coverage from the sun. They were also very dark. I prefer polarized lenses to be a little lighter in color, these threw me off a bit.

Verified Buyer

Reviewed by Jimmy Jack from Long Island on Wednesday, February 17, 2016

Nice lens color and good athletic fit. Good for outdoor sports.

Verified Buyer

Reviewed by Ben from North Carolina on Tuesday, February 9, 2016

I haven't had these sunglasses long, but wearing them for a full day of lake fishing with low-angle winter sun, they were quite comfortable and kept my eyes well protected from sun & wind. The frames flare out slightly on the sides rather than resting on your temple, which felt odd at first, but was actually more comfortable over the course of the day. For me, the fit is very secure without feeIing tight. The extra set of interchangeable low-light lenses is a nice bonus. I can't attest to their durability yet, and I have some concerns about how the rubber nose pads and ear pads are attached, but so far so good.