Headquartered in the beach-side city of Encinitas, California -- widely considered one of the best surfing locations in North America -- Nixon is a dedicated lifestyle brand created by Andy Laats and Chad DiNenna in 1997. Nixon watches, which have remained the foundation of the brand since its inception, have a well-earned reputation for showcasing big, bold aesthetics. Whether you're looking for a minimalist analog timepiece or a sporty chronograph, it's tough to beat the style and performance of a Nixon watch. More recently, Nixon has even expanded its product lineup to include high-quality
... Learn more about Nixon
headphones, mobile speakers, outerwear, apparel and accessories. Live boldly, cultivate your passion and keep it dialed. ... Less
About the Nixon Brand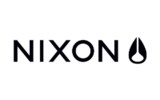 Verified Buyer

Reviewed by G'man from Bama on Sunday, February 7, 2016

I liked the looks & simply bought it! I never plan to go down 1000 ft, but I look like a diver.

Verified Buyer

Reviewed by Buffalocheese from Utah on Tuesday, January 19, 2016

Slick watch. Love the look, can't go wrong with Nixon, great price

Reviewed by Lean the Adventurer from PA on Monday, January 18, 2016

I grabbed it at STP's coupon price, it was a steal. It is marketed as a sport-oriented watch and it has a rotating bezel, but the silver color scheme and minimalist look make it shine even in formal settings. All in all, an exceptional watch at an unbelievable price.

Verified Buyer

Reviewed by tom from santa rosa CA on Sunday, October 4, 2015

Excellent sound quality, especially for such a small device.

Verified Buyer

Reviewed by Tiger Mom from CT on Tuesday, September 22, 2015

It is an okay watch. I thought it would be snazzier but it's not. I am returning...not enough "zing" to keep. Tad boring.

Verified Buyer

Reviewed by clxintabe from pacific north wet on Tuesday, September 15, 2015

so right when i opened these up this little casing with the logo fell of one of the ear mics. i though that's kind a cheap and well personally id prefer not to have a label anyway.

didn't really sound that special. i liked the case though for the $ i though these were not at all worth it.

Verified Buyer

Reviewed by Renee the Teacher from New jersey on Saturday, August 29, 2015

Love the look, bargain, and service. Life shopper with Sierra.

Verified Buyer

Reviewed by OCNY from Brooklyn on Sunday, July 19, 2015

I like the watch and the camo nylon band, just not as a pair. The classy watch feels too heavy for the sporty band. Seems a mismatch, akin to wearing track pants with a tuxedo jacket. Alas, I returned it.

Reviewed by beckyj525 from pnw on Saturday, July 18, 2015

Poor sound quality and every time I bend over they fall out. Also, the cord is way too long for me. I'm returning them...

Verified Buyer

Reviewed by EJH from Jersey beach on Wednesday, July 15, 2015

I've had my eye out for a tide watch that wasn't digital for a while. I wanted it to be simple. I might have preferred a stainless band, but I did not want a leather one.the prices one the more expensive Nixons really dropped in July. I purchased a plain white one (except is has crystals around the outside of the bezel). I love it. I ordered the 51-30 on July 2. I received it on Monday.
When I took this out to set the time, the crown pulled all of the way out. I called STP, they didn't have anymore in stock.i contacted Nixon, and sent it in (hopefully it will be repaired for free (less $14 shipping both bays).

Of course, STP had another one available today. If I can get it and the on I sent Nixon can be repaired, I'll have a nice watch for myself and one for someone very lucky any Christmas for less than $150!! (I think they retail for $450-500).