Oakley

Lens Features

Sunglasses Style

Frame Fit

Gender

Colors

Reviews

Events

Prices

Made in USA

Popular Oakley Products

Search Within

Jim Jannard founded Oakley with a $300 budget and the belief that "everything in the world can and will be made better." In the nearly 40 years since the company introduced a groundbreaking motorcycle handgrip, the brand has evolved into a cutting-edge optics designer bent on challenging conventional ideas and has reinvented the way we see sunglasses. Oakley sunglasses first grabbed the world's attention with the release of Eyeshades® and the company hasn't looked back. With the guiding principal that Oakley products are "inventions wrapped in art," the brand has since expanded its offerings t
... Learn more about Oakley
o include Oakley jackets and ski pants. Today, the brand continues to set a standard for excellence that is embraced by athletes all over the globe. ... Less
About the Oakley Brand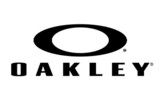 Verified Buyer

Reviewed by Mick from Florida on Monday, September 26, 2016

I have always wanted a pair of these sunglasses but I thought they were too pricey. Sierra Trading Post offered me a deal I couldn't refuse. Love the glasses for golf.

Verified Buyer

Reviewed by Jesse from Oregon on Friday, September 16, 2016

Pretty Cool Shades..

Verified Buyer

Reviewed by General Joy from Florida on Wednesday, September 14, 2016

Ordered these for cycling and hiking. So happy they were women's because they fit my face perfectly. Many times I've ordered unisex shades and they are too large, these are perfect. Color doesn't bother me, actually it's a nice change. Oakley makes fine glasses and polarized are the best.
Receive email updates for new Oakley items