Oboz footwear began when a group of passionate outdoor professionals came together to share their vision of getting people into the wilderness. Oboz shoes are designed for trail running, hiking, backpacking, crags, scrambling and general exploration of wild places; Oboz shoes are "True to the Trail." Oboz appreciates that the truth is often simple, so Oboz shoes are created with simplicity and quality as the primary design imperatives. Oboz shoes use multi-density foam technology, extremely high-quality insoles and a proprietary, high-friction carbon-rubber compound. Oboz trail running shoes a
... Learn more about Oboz Footwear
nd hiking shoes are light, fast, supportive and comfortable over many miles and many seasons of use. When you want absolute function and performance, lace up a pair of Oboz and get outside. ... Less
About the Oboz Footwear Brand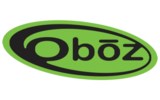 Verified Buyer

Reviewed by Rockstar from Wester Colorado on Sunday, August 23, 2015

Beautiful boot, nice color, very technical, true to size. But wearing them for 20 minutes on 2 occasions in the house, it was clear the tongue, which was mis-shaped, was not going to give. It would not soften and contour to my ankle on one side digging in to my outer shin and quite painful. These boots are everything Oboz claims to be except user friendly. I would still give Oboz another try but not this boot.

Verified Buyer

Reviewed by grif from portland, or on Thursday, August 13, 2015

Love the look of this shoe and quality. thank you...

Reviewed by Brian from Evasnton, Il. on Sunday, May 31, 2015

Gave it 4 stars only because the original insert is really bad - no cushion - a lot of shoes are like this these days though. Replaced it with a Spenco walker/runner and it totally transformed to feel of the shoe. I really like the well balanced adidas-esque styling with the color scheme and the leather. It really looks good with jeans, pants, or shorts too. This is really my kind of thing - I really appreciate the versatility. Also having got a little older, I outgrew the straight tennis shoe look, for the more mature styling, but this still has a sportiness to it. They have a geat sole, and are definitely made well - they will last a while. I usually wear a 9.5, and originally got that, but had to send them back for a 10. Without question, you have to order a 1/2 size up. Some of my favorite shoes for sure and at this price, I think I got them for just over 50 bucks here - can't beat this shoe and deal on all accounts.

Verified Buyer

Reviewed by Sue K from Wisconsin on Friday, April 17, 2015

This boot fits well, true to size. Comfortable, supportive right out of the box. Does not need a break in period. Would recommend to others

Verified Buyer

Reviewed by BDShizzay from PNW on Thursday, March 12, 2015

I have four pairs of theses shoes. These are well made shoes and they are built to last. These are one of the few brands that fit my size 14 feet well. Oboz is one of my go to shoes brands. Love the shoes.

Verified Buyer

Reviewed by benie from northeast on Monday, February 9, 2015

Rugged sole. Very comfortable. I take a W9 and they seem true to size, with a normal/wide toebox. The shoe was recommended to me, and I am now an oboz convert.

Reviewed by Mutton from Colorado on Friday, February 21, 2014

I used these on my trip to New Zealand and they provided me a comfortable pair of flip flops. The webbing is comfortable between my toes and it provides a secure fit. Foot bed is comfortable and the sandals are light.
The only thing I do not care for is the the length of webbing and that you cannot adjust the fit while the sandal is on your foot. The webbing is too long this is easily managed by cutting to length and sealing with a lighter.

Reviewed by Diane from Seattle area on Friday, January 31, 2014

I read the reviews that said these ran small, so got size 14 for hubby who usually wears size 13. In the meantime it appears his feet shrank. I got him a 12 and it was perfect. He will love these at the beach & while washing the car this summer. He has super wide feet but with the adjustable strap there's plenty of room.

Reviewed by The clothing expert from California on Wednesday, January 29, 2014

I forgot to mention that I did have to order a whole size up to comfortably fit my foot as I don't normally have to do this. Also, these do have pretty decent arch support. Not to aggressive like the chacos. Wish that Chaco would make a shoe with a little less aggressive arch support.

Reviewed by The clothing expert from California on Wednesday, January 29, 2014

I've never worn a sandal of this type before and am still getting use to them. I was worried that they would be difficult to get in and out of but that is not the case at all. I don't like the traditional single band between the toe design as it usually causes pain but that doesn't seem to be the case with these. The ability to custom fit the strap to your foot is a huge plus. The sole is much sturdier than any other sandal at this price point. If you get them on sale they are a great deal in my opinion. I ordered two pair. They look pretty good and am still trying to decide how comfortable they are. I've been wearing them off and on for the last few days to try and get use to the wrap around the toe design, I think these will work out. They are light but it seems that the sole will withstand a day out trekking the town. I do a lot of street walks in the LA area so I'm going to take these out (with a backup pair in my backpack just in case) and see how they do.