Optic Nerve

Gender

Lens Features

Sunglasses Style

Frame Fit

Colors

Reviews

Events

Prices

Search Within
Colorado tested and approved for over 25 years, Optic Nerve sunglasses, goggles and other eyewear refuses to let the elements get the best of you. Optic Nerve goggles and sunglasses block glare from snow, water and more with the highest quality lenses housed in the finest, durable frame materials. Optic Nerve eyewear is known for sponsoring non-profit organizations and other charities, proving that sunglasses and goggles don't just protect the eyes, they have heart, too! Optic Nerve stands behind the high-quality of their eyewear products.
About the Optic Nerve Brand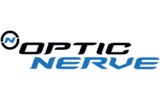 Compare at $129.00
Closeouts
Compare at $169.00
Closeouts
Compare at $169.00
Closeouts
Regular $29.95
Compare at $65.00
Closeouts
Verified Buyer

Reviewed by FrogDog from New York on Wednesday, July 6, 2016

These were a lot better than I expected for the price. Optics are great, polarized, no significant distortion, wide coverage. They sit pretty close to the eyes which I like. They feel a little bit delicate, so time will tell, I have only had them a few weeks.

Verified Buyer

Reviewed by ET from B'ville on Tuesday, July 5, 2016

Glasses work well. THe lenses are fairly large, and may look too big for your face. You might almost think they are a parody - think of the cops glasses from Reno 911(http://photos1.blogger.com/blogger/7580/1141/1600/dangle_800x600.jpg). OK, not really, but maybe just a little. If you just want to look like a cool dude, then be more picky about what you buy. On the other hand, if you are looking for clear vision and good eye coverage, the larger lenses provide a huge covered field of view and good protection from the sides.

Verified Buyer

Reviewed by 413fishing from Massachusetts on Wednesday, June 29, 2016

Very pleased with these glasses. Work great at a great price.
Receive email updates for new Optic Nerve items