Colorado tested and approved for over 25 years, Optic Nerve sunglasses, goggles and other eyewear refuses to let the elements get the best of you. Optic Nerve goggles and sunglasses block glare from snow, water and more with the highest quality lenses housed in the finest, durable frame materials. Optic Nerve eyewear is known for sponsoring non-profit organizations and other charities, proving that sunglasses and goggles don't just protect the eyes, they have heart, too! Optic Nerve stands behind the high-quality of their eyewear products.
About the Optic Nerve Brand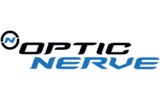 Verified Buyer

Reviewed by M from Boston on Friday, September 9, 2016

I really liked the look of these glasses, and they were very comfortable. After a few weeks of wearing them, one of the sides broke off easily, and was unable to repair....not well constructed.

Verified Buyer

Reviewed by Orbit1 from Virginia on Friday, August 12, 2016

Lenses bright and clear. Definitely for smaller faces. Almost an Asian fit. Better for a female face than a male. Feel sturdy and durable.

Verified Buyer

Reviewed by Brianne from Virginia on Thursday, August 11, 2016

My glasses fit inside of these goggles, but they are not too bulky. What a great pair. Looking forward to using these on the slopes.

Verified Buyer

Reviewed by TFed the Hiker from Bloomsburg PA on Wednesday, July 27, 2016

I'm a female and have a pretty big head and these were super loose on me. Rather than returning them I did some adjusting and they are perfect. They look really nice on and I've gotten many compliments. Not the best polarizing lenses, but they will do. Purchased more for style anyway.

Verified Buyer

Reviewed by FrogDog from New York on Wednesday, July 6, 2016

These were a lot better than I expected for the price. Optics are great, polarized, no significant distortion, wide coverage. They sit pretty close to the eyes which I like. They feel a little bit delicate, so time will tell, I have only had them a few weeks.

Verified Buyer

Reviewed by ET from B'ville on Tuesday, July 5, 2016

Glasses work well. THe lenses are fairly large, and may look too big for your face. You might almost think they are a parody - think of the cops glasses from Reno 911(http://photos1.blogger.com/blogger/7580/1141/1600/dangle_800x600.jpg). OK, not really, but maybe just a little. If you just want to look like a cool dude, then be more picky about what you buy. On the other hand, if you are looking for clear vision and good eye coverage, the larger lenses provide a huge covered field of view and good protection from the sides.

Verified Buyer

Reviewed by 413fishing from Massachusetts on Wednesday, June 29, 2016

Very pleased with these glasses. Work great at a great price.

Verified Buyer

Reviewed by planetclaire from Tucson on Monday, June 27, 2016

These were heavily discounted and I bought 3 pairs, one for me and the other as gifts. One pair was extremely huge, so I gave it to my husband because he has a big fat head. He said he likes them! My daughter said they are okay, but were bent on arrival. My other daughter won't answer my texts.

Verified Buyer

Reviewed by Murice from Cedar City Ut on Monday, June 27, 2016

These are some of the most optically correct glasses I have ever had.,

Verified Buyer

Reviewed by JAG from Northeast Pennsylvania on Sunday, June 5, 2016

I use these glasses for fishing. I like the amber lens when on the water. They cut the glare when the sun is setting but are not too dark. The flexible temples are slightly loose. This may be a problem if worn for active sports. Great glasses for the price.