Ortlieb of Germany

Colors

Reviews

Events

Prices

Search Within
Ortlieb of Germany has spent years perfecting their line of rugged bike bags, panniers, saddle bags, backpacks, messenger bags and dry sacks. When it comes to bike touring and commuting, Ortlieb saddle bags and panniers are available in a range of sizes and styles to accommodate any trip, from weekend ventures to cross-country treks. Ortlieb even offers a selection of completely waterproof panniers and bags built to withstand severe weather. Ortlieb bags, dry sacks and backpacks are also excellent options for camping, kayaking and canoeing. In 2013, Ortlieb panniers received the gold award at
... Learn more about Ortlieb of Germany
the Eurobike international tradeshow. The brand has been a member of the European Outdoor Conservation Association since 2008. ... Less
About the Ortlieb of Germany Brand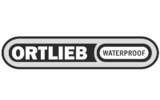 Verified Buyer

Reviewed by Wyoming Mountain Man from Jackson Hole on Sunday, July 3, 2016

If you have a Racktime Rack that accepts the SNAPit mounting then this is a great bag for those trips to the store. As always with Ortlieb, the construction and materials are top notch.

Reviewed by Huncamunca from Virginia on Friday, June 24, 2016

Have been very impressed with how solid this basket is. It was a bit larger than expected and a tiny bit on the heavy side for carrying around during shopping, but it holds a lot. Snaps in and out easily. Highly recommended. Bought specifically to use with the Racktime bicycle rack.

Verified Buyer

Reviewed by GrizG from Mid-Hudson Valley on Wednesday, June 22, 2016

I've got Ortlieb handlebar bags on a couple of long distance touring bicycles and they have performed well. Those bags, however, lack the capacity for running local grocery shopping errands. This Racktime Handle-It bag solves the capacity problem. Combining the easy on/off attachment and the carry handle makes it easy to use the bag as a shopping "basket" while in the store.

My original intent was to use the bag on my "around town" vintage Schwinn 3-speed bicycle but I found that it also fits on my Surly and Trek touring bicycles with dropped bars and bar end shifters. I anticipate receiving good service from this bag for a long time.

KUDOS to Monti at Sierra for quickly getting me a missing piece of mount hardware... appeared to me to be a shortage at the factory. FANTASTIC customer service!
Receive email updates for new Ortlieb of Germany items