Outdoor Products

Sizes

Pack volume

Pack style

Gender

Colors

Reviews

Events

Prices

Search Within
Outdoor Products has been making high-quality, budget-friendly outdoor gear, packs, bags and accessories since 1973. What initially began as a retail establishment in Southern California has since expanded into a full line of unique Outdoor Products, including water bottles, backpacks, luggage and much more. By combining extensive experience in the outdoor industry with solid customer feedback, Outdoor Products is able to provide innovative, quality gear at a fantastic value. Whether you're in the market for family camping equipment, bags for travel or hiking gear, Outdoor Products is your go-
... Learn more about Outdoor Products
to source. ... Less
About the Outdoor Products Brand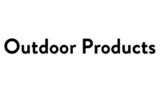 Compare at $89.95
Closeouts
Regular $19.95
Compare at $29.99
Closeouts
Compare at $6.99
Closeouts
Compare at $7.99
Closeouts
Verified Buyer

Reviewed by gajah2555 from Bangkok on Sunday, July 3, 2016

I've used this backpack for a month now, and really like it. The pack holds everything I need it to hold, and is very comfortable on my back. But I have noted one issue. The sternum strap is attached to clips on a slider. Stitches keeping the sternum clip on one of the sliders came loose and the clip slipped out. For now I am using a safety pin to keep the clip from falling out again. So I am a little concerned about the durability of this pack. I had another Outdoor Products pack that was my favorite pack for years until it just wore out. I hope this one gives me as much use. In any case, for the current price, it is a steal. Don't even think twice.

Verified Buyer

Reviewed by Jamie from Michigan on Friday, June 24, 2016

I really liked this backpack; it was really comfortable and felt great on my back. However, I needed to be able to pack a lot in it for a trip abroad and the internal frame (which is not removable) was arched in towards the main pocket of the backpack and took up a lot of space, making it really awkward to pack. For that reason, I exchanged it.

Verified Buyer

Reviewed by Going to NZ from California on Tuesday, June 21, 2016

I am not sure who would find this backpack comfortable. I returned it because the frame poked into my shoulder blades. My husband tried it on and had the same experience. I am 5'5" and my husband is 5"10". I have on idea if this would be more comfortable for a person of a different size.
Receive email updates for new Outdoor Products items