The concept for Outdoor Research was devised in 1981 when climber Ron Gregg's planned ascent of Denali was cut short, ending prematurely with his frostbitten partner being airlifted off a glacier. The cause was a faulty pair of gaiters. During his descent, Gregg resolved himself to create better gear, a resolution that soon led him to build the first pair of award-winning Outdoor Research gaiters. The concept was simple: Make outdoor apparel and gear with a clear focus on reliability. In the many years since, this brand has continued to blaze new trails with cutting-edge products that now incl
... Learn more about Outdoor Research
ude Outdoor Research gloves, jackets, backpacks and Outdoor Research hats, all engineered to exceed expectations in the most demanding conditions on the planet. ... Less
About the Outdoor Research Brand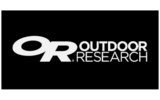 Verified Buyer

Reviewed by White Mountain hiker from New England on Wednesday, July 20, 2016

Bought some for my wife first then got these for myself. Great light duty glove. Use them when hiking and not so cold I need heavier gloves or mittens.

Reviewed by Amazon Adventurer from Michigan on Wednesday, July 20, 2016

I loved the fit and quick dry features of this shirt. I wore it on a trip to the Amazon rainforest. The only down side is that it already has a snag in it. I was hoping to wear it as a casual shirt for work but now I will reserve it for trail adventures. Only the orange was available in my size when I ordered but I love it!

Verified Buyer

Reviewed by PK from Wisconsin on Wednesday, July 20, 2016

Comfortable, feels good on your skin all day, keeps the sun of your neck.

Verified Buyer

Reviewed by Beach Girl from Carlsbad CA on Tuesday, July 19, 2016

This hat is light and easily packable, plus I love the color!

Verified Buyer

Reviewed by Great Northwest from Shelton. Wa. on Monday, July 18, 2016

I ordered a XL size based on reviews and my own experience. The jacket was way to long over my hips and way to big. I'm 210 no gut and 5'11" and was swimming in it. Would have reordered the large but the jacket is just to long for me. I own other outdoor research clothing never had this issue before. So would recommend but take into account what I have said.

Verified Buyer

Reviewed by Luzina0603 from Texas on Saturday, July 16, 2016

Quality material and closure. For the price you won't go wrong with this purchase. My husband was super excited when he opened it. He's always amazed at the great stuff I get STP. Thanks!!

Verified Buyer

Reviewed by Mspicket from Oregon coast on Friday, July 15, 2016

Very good quality and fits perfectly

Verified Buyer

Reviewed by Mspicket from Oregon coast on Friday, July 15, 2016

Love this hat and the red color. Looking forwards to wearing this a lot this winter as it is weather & waterproof. It also fits perfectly

Reviewed by Davey Crockett from Tennessee, California on Tuesday, July 12, 2016

First, I loved the materials and quality and general design of this jacket. Some very well-thought out features included the close-fitting hood, great quality zippers and general trim/ alpine fit. Thumb holes, yay! And have no doubts about the Centrifuge Jacket's ability to keep me warm, and with a breathable fabric that regulates moisture in both active and stationary modes. Super well-made, I can see this jacket lasting through the rigors. Not thrilled with the offset zipper, or a full length zipper in general. Would have preferred this jacket as a pullover with neck zip only in order to be more versatile—doubling as outer- or mid-layer.

That said, I had issues with the fit. I'm 5'7" at about 163 lbs. The Medium (M) fit my shoulders and torso just the way I would like them breadth-wise. Close hugging, but just enough room for a light-medium merino base layer. The alpine fit meant I could also add more layers over the Centrifuge, too. The lengths, however, seemed tailored more for someone about 5 inches taller @ around 6'. Both torso and arms (sleeves) were about 3-4 inches too long for me. My guess is this is the perfect jacket for someone with very slender build, between 5'10" to 6'2" tall, and weighing between 160-170lbs.

I have several other Outdoor Research products that fit great in a Medium (M). This one just didn't. So with a tearful eye, must return this otherwise awesome jacket.

Reviewed by Ebars from NH on Monday, July 11, 2016

This is NOT an item designed for winter warmth. Anyone familiar with OR's Echo shirts will know this is an extremely light weight fabric designed for hot weather usage. Works double duty as a headband, half bandana setup or for neck coverage. It is meant to block sun and bugs while keeping you cool. Durable for its extremely light weight, wicks sweat nicely. Awesome value.