Pajar Reviews

Popular Pajar Searches
Pajar was established in Montreal in 1963 by a French family experienced in the European art of shoemaking. Founder Paul Golbert recognized a niche in the Canadian market for sheepskin-lined boots, and Pajar was born. Pajar boots pioneered the development of shearling-lined leather boots, and today the Pajar Group manufactures high quality, waterproof boots that withstand the harshest winters with the utmost in footwear style. By adding a patented insulating midsole made up of small air bubbles between layers of aluminum, felt and wool, Pajar boots are able to withstand severe cold up to -74 d
... Learn more about Pajar
egrees Celsius. Choose Pajar boots for comfort, warmth and premium style. ... Less
About the Pajar Brand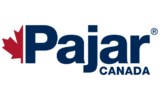 Verified Buyer

Reviewed by Mule Lover from Montana on Thursday, June 30, 2016

Terrific boots!!! Perfect fit in my size 7, very comfortable from the box, well made & cute!! Very happy with my purchase & highly recommend!!

Verified Buyer

Reviewed by Jessica from KY, USA on Tuesday, June 14, 2016

I always wear a size 8. Even if people say the shoe runs big or small I always go with an 8 and it always fits! Although there are many reviews now when I bought this boot before winter there were no reviews and I went with my usual size. They come in European sizes so I went with the 39 that says "8 - 8 1/2". My toes touched the end, but I couldn't believe an 8 1/2 didn't fit so I tried wearing it. Nope. It's WAY too small. Maybe I could wear them barefoot, but this is a winter boot. I exchanged them for the 40 "9 - 9 1/2" and they fit perfectly. They absolutely RUN SMALL.
I love the style and blue color though. They're VERY warm and a perfect for winter.

Verified Buyer

Reviewed by Judy from Tennessee on Monday, June 6, 2016

Well made product and comfortable. Made to keep your feet very warm in cold weather.
Looks great, too.

Reviewed by chris from San Francisco on Wednesday, June 1, 2016

Very warm and waterproof (I hiked in the snow), true to size. You have to use a bit of strength to tighten the laces to a good fit but once you do it feels great. My only critique is that they seem rather fragile. I scratched it up (maybe past the waterproof layer?) while wearing them on my short bike commute. I'd expect winter boots to hold up to a bit of abrasion I might encounter in the wild.

Verified Buyer

Reviewed by MT Mommy from Montana on Friday, March 25, 2016

I have another pair of Pajar boots in the same size and profile as these boots. However, these boots are far too narrow - - which is crazy because I have narrow feet! In line with other reviews, it seems Pajar has done something with their boot manufacturing as of late and this narrow boot problem is in quite a few reviews. I had hoped to be spared since I have narrow feet but apparently not. I also ordered another style of Pajar boots this year and had the same problem. Hopefully Pajar figures this out and gets back to their old boot width soon!

Verified Buyer

Reviewed by Jessica from KY, USA on Thursday, March 10, 2016

I purchased the navy boot and love the look. They are WARM and waterproof and very much the perfect winter boot. The problem I have is the fit. I always wear an 8, and pretty much never need to go up or down a size. I chose the size 39 which said "8 - 8 1/2". I would say this shoe is closer to a 7 1/2. I can put the shoes on, but my toes touch the end with thin socks on. It's not super tight, just enough tight to be a tad too small. I haven't returned them yet because I'm thinking maybe I can stretch them out??

Verified Buyer

Reviewed by Michelle from Oregon on Wednesday, March 9, 2016

Very cute, warm, and comfortable! I found them true to size.

Verified Buyer

Reviewed by billgator from Fair Hill, MD on Wednesday, March 9, 2016

My daughter wore these recently while being outside recently for several hours in 35 degree F weather. Stylish enough for a 17 year old and I liked how the boots laced. I am always wary of low temperature claims and would be with these boots also. My daughter normally wears a 9. We bought a 10 and they were perfect.

Verified Buyer

Reviewed by Susan from PA on Tuesday, February 23, 2016

I read the other reviews and ordered one size up, and they fit great! Usually wear an 8/39 and went up to a size 40. I got to try them out right away and they were warm and dry. I have a bunion on my right great toe and they even were comfortable with that, so I am very happy with this choice.

Verified Buyer

Reviewed by Phil from Minnesota on Monday, February 22, 2016

These work great. Lighter and more nimble than my experiences with snow boots. Warm, comfortable, dry. Snow boots!