Pantherella is a luxury hosier known the world over for its meticulously crafted, hand-finished socks made of only the very best natural fibers. Fine gauge yarns are spun to specifications created specifically for men's dress socks and are rigorously tested for shrink resistance, perfect tension and stretch. Pantherella is one of the few sock manufacturers to use a unique plated construction method, where fibers are not blended together but introduced separately to perform distinct roles. Nylon fibers form a mesh template that gives the sock its inherent strength and stretch. Merino wool, cash
... Learn more about Pantherella
mere or Egyptian cotton are then incorporated, leaving 100% of the soft natural fibers against your skin. But the true hallmark of Pantherella is the smooth and durable join of the hand-linked toe seams. Give your feet the luxury they deserve - Pantherella. ... Less
About the Pantherella Brand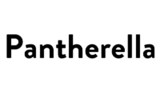 Verified Buyer

Reviewed by Soloyankee from Texas on Thursday, March 31, 2016

I am glad that STP sill has these in stock and I have multiple pairs in each color.
They are great overall dress sock.
The material is comfortable and they are lightweight without being too thin.

Verified Buyer

Reviewed by Powder Dog from MN on Sunday, March 20, 2016

These rank among the best dress socks in the world. High quality material and construction.

Verified Buyer

Reviewed by John from Colorado on Saturday, March 19, 2016

Had challenges keeping my feet warm while working out in the snow. Found these at a reasonable price, and decided to give them a try. Well worth the risk, as these socks keep my feet warm during the entire day working outside.

Verified Buyer

Reviewed by FairPlay from Maryland on Saturday, March 19, 2016

Please...DO NOT BUY THESE SOCK!!! Initially, they appear fine but after 1-3 wearings/washings they develop holes and must be thrown away. I'm so disappointed that I will consider not shopping with Sierra Trading Post again as I spent more than $100 on a number of pairs!

Verified Buyer

Reviewed by Luke from NY on Thursday, March 17, 2016

For the price how can you not buy them? Three pairs for the price of one basically. If you love crazy colors socks all the better. If you don't who will actually see them when you're skiing or under whatever winter gear you're using?

Verified Buyer

Reviewed by Les from New York on Wednesday, March 9, 2016

I've worn Pantherella socks for over 25 years, but always cotton. These socks have been comfortable and sooo long-lasting. Because of design and price, I decided to try the merino. They felt large at first, but soon became a good fit, and a great addition. I only buy Pantherella for any use outside the gym. Just great.

Verified Buyer

Reviewed by John1776 from PA on Wednesday, March 2, 2016

I thought that "thin" referred to the stopes but it apparently refered to the socks. I'm a little disappointed

Verified Buyer

Reviewed by Mrs. Mina from Phila on Tuesday, March 1, 2016

I was taken aback at the extremely low quality of these socks, with so many snags and mis-weavings. I hate to pay for expensive smart wool socks (even they wear out too fast) but these are terrible. I am surprised STP even carries them.

Verified Buyer

Reviewed by GM the outdoorsman from Coastal Massachusettts on Wednesday, February 10, 2016

I bought these socks for three reasons: 1) They are made in England 2) The high wool content, and 3) They are over the calf. I've only worn them once, but so far I really like them. I always buy two of each pair in case one sock wears out I still can wear them. I bought both the black and grey. A very nice dress sock!

Reviewed by Every Man Jack from Edge of Reason on Monday, February 8, 2016

Material is nice, but it is very light, almost translucent. I prefer a thicker fabric for a cushiony feel. Love the over-the-calf fit. You can wear them with the confidence that the end of your sock will never show when sitting down. Of course, if this is a problem for you, longer pants may be in order. Even though they aren't what I was expecting, I'm keeping them because hey, they're socks. You always need socks, right?