Parkhurst

Sizes

Gender

Style

Sleeves

Colors

Reviews

Events

Prices

Search Within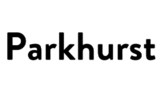 About

the

Parkhurst

Brand
Parkhurst hats, scarves and gloves are known for their outstanding quality, superb comfort and impeccable style. From delightfully vibrant sun hats to elegant berets with unique floral accents, Parkhurst hats are available in a wide variety of styles and colors to suit your diverse wardrobe. Whether you need a classic beanie for chilly weather, a lightweight kerchief, tie-dyed scarf or a pair of soft knit gloves, Parkhurst has you covered. Top off your outfit with a Parkhurst hat or scarf, and you'll be loving the way you look.
Verified Buyer

Reviewed by CDeLo from McKinney TX on Tuesday, November 29, 2016

This is a nice hat to wear in bad weather or just to top off a winter look. It's snug enough that it will not blow off your head in a gust of wind, comes down to about just above your eyebrows, not tight, does not cover your ears. The fabric has the slightly coarse wool feel, but not itchy. It's thick enough to give you some warmth outdoors. It has some sort of tubing that runs around the brim edge and the "slouchy" appearance of the hat is actually seams that are sewn in so even if you pull this hat down as far as you can on your head, it still holds it's shape and style nicely. Nice winter addition to my hat collection!

Reviewed by SJS from NYC on Tuesday, November 22, 2016

This is a great beret, but be warned that the size varies. I bought a green one and a yellow one, and the green one was much smaller; I had to return it. The yellow one, however, is a great size for my somewhat large head. It's very soft and warm and a vibrant, rich color—great for fall, and quite versatile. I've been wearing it daily. A lot of shades of yellow can be unflattering on my skin tone (I'm white with light skin with some olive tones), but this one does not. Also, I have short hair, and the band is not quite tight enough to give me hat hair.

Reviewed by sarah from seattle on Sunday, November 20, 2016

I bought the honey coral and the pink. Colors are as shown. Very nice quality.
Receive email updates for new Parkhurst items