Phenix ski wear is a technical alpine ski wear brand that utilizes cutting-edge technology to improve performance and deliver fashionable designs. Phenix ski jackets and Phenix ski pants are designed in Japan to be comfortable under the harshest conditions. Phenix ski jackets are constructed with waterproof breathable materials, and many feature a 3D cutting technique designed to reduce the jacket's pressure on the shoulders. Phenix ski pants utilize two-way and four-way stretch materials that offer maximum freedom of movement. Phenix outfits the Norwegian and Japanese national ski teams, and
... Learn more about Phenix
Phenix ski wear continues to embrace the most updated materials and technologies. ... Less
About the Phenix Brand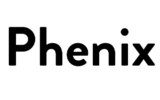 Verified Buyer

Reviewed by Nata from New Jersey on Thursday, July 21, 2016

This jacket is wonderful. Perfect amount of fill to keep you warm against the elements plus it fits around my torso well.

Verified Buyer

Reviewed by The Lady from USA on Tuesday, July 5, 2016

This is a brilliant ski jacket! Very light & amazingly warm. Wonderfully styled and cut.

The color is bluer than it looks.

Verified Buyer

Reviewed by Michael from Wisconsin on Thursday, May 19, 2016

I'm impressed with the quality of the coat. I'll push it to its limit here in Wisconsin ??

Reviewed by Arty1 from Washington DC on Saturday, May 7, 2016

I wore this jacket skiing in 10-20 degree weather. Very pleased with fit, quality, fabric feel. I ordered may ski jackets to try before my trip and this was by far the best one. It kept me warm and dry (there was blowing snow), and feeling stylish. Compared to my baggy oversized old jacket, I was worried I would not be warm enough without the bulk but I was. I am tall and have thin arms (6', 150lb) and I found that the jacket arms got tight (if I bent them) with a thin Icebreaker base layer and a sweater on. I could not bend my arm fully, so a star was deducted. Then again, I do tend to get cold and am just a bunny slope gal, so for someone who burns calories on the slope less layers for the arms would be fine. I ordered a 10. Good mid section coverage when skiing (important for tall gals as jackets can be too short). Sleeves were a tiny bit short but passable, if you look at the model photo for me it's an inch shorter. On the 10 degree day I wore a cashmere vest, that was a good solution to the tight arm issue! Anyone with broad shoulders should size up.

Verified Buyer

Reviewed by Woody the ice climber from Colorado on Thursday, May 5, 2016

Great soft shell...fits perfect, love the adjustments at the wrists, comfortable....so nice I came back and bought a second one. Nice value and performance.

Verified Buyer

Reviewed by Skioar from Boston on Friday, April 8, 2016

Very seem well made. Fabric has give in it that adds to comfort and flexibility. They are cut slim so I ended up ordering 2 sizes up.

Verified Buyer

Reviewed by Avid skiier from Alaska on Wednesday, March 23, 2016

I was first attracted to the straight forward styling, color, and high collar. Upon receiving and examining the jacket it was clear that it was thoughtfully detailed, well constructed. and made from quality materials. Movement in the jacket feels effortless and the jacket fits on me just as it looks in the advertisement. All elements of service were good and the jacket arrived quickly by Priority Mail.

Verified Buyer

Reviewed by pro recreation guy from western pa on Wednesday, February 17, 2016

i ordered the mens size large in blue-i am 5ft 10in+172lbs guy with 33in waist-the fit is roomy in the chest and long on body-measured 23in under armpits and 34in from top of collar down back-sleeves are long on my 33in sleeve-ordered the large for layering because i thought the medium might be tight-the large is overall big on me-quality for a $900 retail price is OK if you can snag it for $235 like i did on a special deal!-looks nice with grey marker pants&grey lowe midlayer-should be warm enough for most conditions under 35 degrees with medium insulation and high collar to protect from wind-i ski avg 30 days a year in all temps-the long zippers on sides are vents on top half with pockets on bottom-i have a Karbon jacket now with more insulation but not same high quality material as this new phenix

Reviewed by BillCarson from Santa Fe, NM on Tuesday, February 16, 2016

I'm probably the previous owner of the jacket for sale. A large size fits me 99% of the time. In this instance, that ski jacket is, at very best, a medium. I really wanted to own it, but could barely zip it up it was so tight. I had to return it, so here it is.

Verified Buyer

Reviewed by Ralphie V from Connecticut on Monday, February 15, 2016

Comfy jacket with lots room. LOTS of pockets, You may like that and you may not but they are there. Love the cuffs with the thumb wholes. They fit nice without tugging the sleeves down and putting pressure on your thumb. Wore the hood once and it was real warm. I have it off though when i ski. On the mountain i still needed the usual layering to keep warm but it was stupid cold out that weekend at Wildcat. The MSRP is 950, not sure i would ever pay that much for this jacket but I got this a a reasonable price at STP for 410.