Considered a major innovator in hydration systems for avid outdoor adventurers, Platypus® (part of the Cascade Designs family of outdoor brands) has been creating phenomenal hydration products since 1996. Beginning with space-saving collapsible water bottles and eventually moving into full-featured hydration packs, Platypus® products like the Hoser hydration system and SoftBottle are used by hikers, climbers, backpackers, skiers and adventure racers all over the world. All Platypus® hydration systems and bottles are made in the USA using durable, taste-free materials, and Platypus® hydration p
... Learn more about Platypus
acks are some of the most comfortable, versatile and well-made packs on the market. ... Less
About the Platypus Brand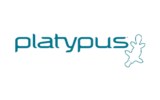 Verified Buyer

Reviewed by Rebecca C from Oakland on Wednesday, August 17, 2016

I got this as a gift for my boyfriend after buying myself a smaller Platypus pack. We've taken them hiking and biking and they work great. The only reason I didn't give this one five stars is because the zipper to the main pocket doesn't go all the way down so it's a bit cumbersome to get the hydration bag in and out.

Verified Buyer

Reviewed by jay the daypacker from colo on Thursday, August 11, 2016

Not a bad bladder but I actually needed a bigger back pack

Verified Buyer

Reviewed by Jay from West Virginia on Wednesday, August 10, 2016

Great daypack, especially at this price. Nice and versatile for camping or commuting.

Verified Buyer

Reviewed by raul morales mtb from cabo rojo puerto rico on Tuesday, August 9, 2016

very good pack. enough space for tools and snacks. the best pack i try by far

Verified Buyer

Reviewed by suzanna from Colorado on Saturday, August 6, 2016

This is a great water bottle for lightening up your load, however it's a bit difficult to put into the water bottle sleeves of my backpack. Part of the problem was with the pack itself and how far back the openings were placed, but if it had some sort of ring or tiny biner for attaching elsewhere, I'd be happier. I took two of them trekking in Iceland and was happy to not have the extra weight of a Nalgene or bladder, so all in all I'll be using these and dealing with the negatives.

Verified Buyer

Reviewed by Josh from NH on Thursday, August 4, 2016

Great pack. Took it on a day hike and it's a great size. Can't wait to use it again. The bladder holds enough water for your typical day hike, and the storage portion is large enough to store food, rain coat, and safety bag (first aid kit, lighter, etc.) Only issue (minor) is the compression straps are much longer than they need to be, so they flop around.

Verified Buyer

Reviewed by Kurt from Nevada on Monday, July 25, 2016

nice and lightweight

Verified Buyer

Reviewed by MrsMelons from SL, UT on Wednesday, July 6, 2016

It's lightweight, seemingly quite durable, easy to use... We shall see how it holds up.

Verified Buyer

Reviewed by advrider from TN on Sunday, July 3, 2016

overall this is a well made product. I like the sliding chest strap, the magnet on the hose works really well.
The waist strap is MUCH too short, but it is easy to hide inside the pack.

Verified Buyer

Reviewed by Fat Tire Bike Guy from Wisconsin on Monday, June 27, 2016

It has been a while since I have had a hydration pack and really glad I got a new one. The storage pack is spacious enough to hold my tools, bike pump, and phone, with enough room for some snacks. And I love the 70 ounces of fluid that I now get for each ride. The mouthpiece is very durable and does not leak everywhere. I also like that I can disconnect the hose from the bottom of the reservoir.

All in all, great quality product and I would buy it again.