Portolano

Sizes

Gender

Style

Sleeves

Colors

Reviews

Events

Prices

Search Within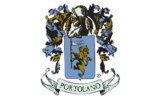 About

the

Portolano

Brand
Founded in Naples by Fortunato Portolano in 1895, the family-owned Portolano brand is known across the globe for its exceptional gloves, hats and scarves. Crafted of the finest materials, including Italian napa leather, cashmere and merino wool, Portolano gloves offer unsurpassed luxury and comfort during the winter season. With a long-standing reputation for quality, style and an impeccable fit, few other brands have been able to maintain a standard of excellence like Portolano. Try a pair of Portolano cashmere gloves or a cashmere scarf, and you'll immediately understand why this brand has been considered one of the best in the business for more than a century.
Verified Buyer

Reviewed by Dance Faery from San Francisco Bay Area on Wednesday, December 7, 2016

This didn't work for me. The Cashmere is itchy, the colors slightly muted or muddy in tone, and it is really wide. All in all, it had to go back!

Verified Buyer

Reviewed by Jimmy da Money from Everywear, USA on Tuesday, December 6, 2016

Fit great and really warm

Verified Buyer

Reviewed by Johnny Mac from Minneapolis on Sunday, December 4, 2016

This is a big scarf. Check the dimensions before you buy. That said, the quality is excellent and because it's big it has different uses. The merino wool is lightweight but very warm. The neutral pattern and colors mean it goes with a lot of different looks.
Receive email updates for new Portolano items