prAna Reviews

Popular prAna Products

Popular prAna Searches
For prAna, clothing is an exercise in creative adventure and sustainable discipline. Functional, practical and in harmony with the natural surroundings, prAna clothing uses eclectic colors, graphics and textures inspired by art and our collective cultural history. Because the folks at prAna are dedicated to preserving natural resources, they are constantly searching for new materials and better processes to achieve that goal. The result is a line of clothing from prAna that's unique, comfortable, purpose driven, and durable enough to stand up to the rock or a full workout in the gym.
About the prAna Brand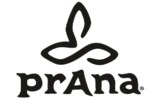 Verified Buyer

Reviewed by UpstateMama from Troy on Saturday, October 1, 2016

Runs small and seams scratchy. Ok cut if it fit.

Verified Buyer

Reviewed by Greta from IL on Friday, September 30, 2016

Shapeless. sending it back

Reviewed by TT97 from va on Friday, September 30, 2016

Size 30 fit me great as a true 30. Snug but not tight around hips/thighs (and I have thick thighs). Nylon fabric. Alas, made in China.

Verified Buyer

Reviewed by JW from CA on Thursday, September 29, 2016

Great alternative to stretchy yoga pants. Feels more like light cotton twill yet stretches. Wish they came in more colors like black, brown, or gray. I got the dark purple. Perfect fit.

Verified Buyer

Reviewed by Marina from Mountain View on Thursday, September 29, 2016

Absolutely love them! Color is fun and it makes me feel happy when I wear my new leggings :)
No pocket for your gym card however, but it's a minor inconvenience.

Verified Buyer

Reviewed by Nancy from Michigan on Wednesday, September 28, 2016

Had to return these as they look higher on models waist than they really are. Fits well in hips

Verified Buyer

Reviewed by SW from Albuquerque on Tuesday, September 27, 2016

I thought this style would be a nice change of pace. I ordered a medium (my usual) and it was enormous! alas, they did not have any S left, so I can't speak to that. Nice medium heavy weight and lush color, so if it fits and hangs OK, I'd say try it ... but it was so big on me, I can't speak to how it hangs ....

Verified Buyer

Reviewed by Jane in VA from VA on Sunday, September 25, 2016

Lightweight cotton scarf. Beautiful mix of colors and patterns. Not certain why they've designated color as orange, as the scarf if predominantly pink and purples, with a few orange notes. Fringe is soft and lightweight as well.
Already purchased a second as a gift.

Verified Buyer

Reviewed by Emily from Pagosa Springs, CO on Thursday, September 22, 2016

I bought these leggings on sale in the black plumb color with an inkling that I may be returning them as I was unsure about the color (I never wear purple). My thoughts of returning went out the window when I tried them on! the cut feels athletic and feminine, the fabric is substantial enough to feel durable but light and comfortable, and the purple stripe pattern is fun. I love them! I am 5'5" and 148lbs, I bought a medium.

Verified Buyer

Reviewed by Bargain Gal from CT on Tuesday, September 20, 2016

Esp for you blondes out there for casual use.