Primus

Colors

Reviews

Prices

Search Within
A pioneer of outdoor cooking gear since 1892, Primus stoves are recognized around the world for providing trail-side cooking power in technically sophisticated and smartly engineered designs. Primus tests every stove before it leaves the production facility to ensure your Primus stove will work when you need it most. In addition to portable stoves, Primus also crafts lanterns, water bottles, compact cookware and fuel bottles, each designed to enhance your camping or backpacking experience. To add convenience, several gas-powered Primus lanterns and stove models are powered by the same type of
... Learn more about Primus
gas cartridge, meaning you only need to carry one type of fuel. ... Less
About the Primus Brand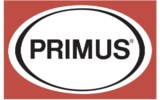 Compare at $149.95
Closeouts
Verified Buyer

Reviewed by Troop20Quartermaster from Illinois on Thursday, September 8, 2016

The photo is misleading: have to go to local camping/sports store for can of fuel. Device itself seems well made and on clearance a good deal.

Verified Buyer

Reviewed by hdjerlev from Minnesota on Thursday, September 8, 2016

The outer shipping box had a 2" X 3" puncture, but it did not appear to damage the inner factory box. The stove's front latch was bent somewhat and the upper pop rivet was broken off. This appears to be factory damage as the factory box was not damaged. I replaced the pop rivet with a new one and bent the latch into alignment. I just briefly tested the burners with propane and they seemed to work OK with some flickering in the flame. This seems to be a common complaint on the internet. I have not tested it with cooking yet.

Verified Buyer

Reviewed by The Milkman from Wisconsin on Monday, September 5, 2016

Let me start off by saying that I bought this with the intention to modify it quite a bit. In fact, I really only cared about the pot since it had a heat exchanger and listed at 500ml, so my thinking was that it would be much smaller and lighter than the the usual heat exchanger pots available in 1L size. Well, not so much. It is actually a 750ml+ pot with graduation marks every 100ml up to 500ml. This makes it nearly identical in size to my Jetboil Flash Lite system at .8L. It is a bit heavier though and I attribute that to the weight of the pot cozy, which is made of some really heavy cordura type material, and to a lesser extent the stove which is far heavier than it needs to be. The lid is too loose and will fall off in transit easily and the fuel can support isn't very well thought out and doesn't nest with the system. Most of these issues were addressed with the ETA+ and all that aside, the way the stove locks onto the pot is far superior to anything else on the market. As my intention is to use this as a hanging system, that is the most important part for me. I can and will put a Jetboil cozy and lid on this (fits great) to lower the weight and I have a hanging kit of my own design that's better than the current stuff available. So in the end, if you want a solo system based just on price, it's not a bad way to go. If you want a complete nesting system that you'll use a lot, move up to the Jetboil, it will be well worth the price increase. Feel free to ask any questions and Happy Hiking!
Receive email updates for new Primus items