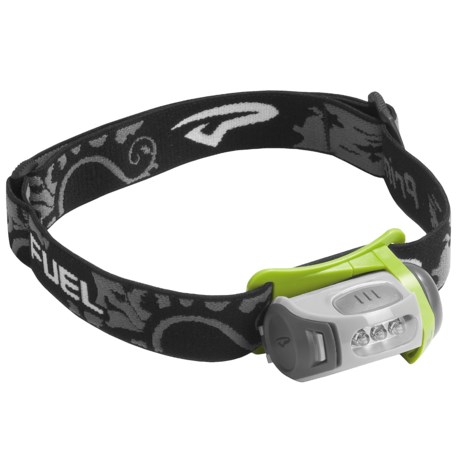 Defective Battery Cover
Reviewed by KVV from MN on Wednesday, June 19, 2013
Great performance for the money.
However, after purchasing two Fuel headlamps over the past couple years, I can say the battery doors are defective.
They recommend using a tab on the strap to open the battery door.
Despite carefully using the tab, the latch on the battery door broke after the first use of the most recent headlamp purchased.
For my previous Fuel headlamp, I glued it together several times before giving up.
I just called Princeton Tec and they seemed faimilar with the issue and readily offered to replace the battery doors only.
I expressed concern that the same thing would happen again, but they assured me the new doors were a different material.
We'll see as soon as I receive them.
Similar items and more information in the following areas: