Famous for pioneering new technologies and building flashlights for more than three decades, Princeton Tec produces dependable lighting products like headlamps, camp lamps, bike lights and even scuba lights. Princeton Tec tactical flashlights are relied on by the military and security agencies because of their long burn times and great battery life - some actually last 110 hours. For cyclists, bike lights like the new Princeton Tec Swerve tail light provide safety in dim conditions. For divers, Princeton Tec offers the Shockwave LED underwater light, which gives divers 12 hours of reliable ill
... Learn more about Princeton Tec
umination at depths as great as 330 feet. And of course Princeton provides standard LED headlamps and flashlights with long life and dependable use for campers, hunters and backpackers. ... Less
About the Princeton Tec Brand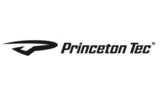 Verified Buyer

Reviewed by cmanthe from Wiscosin on Monday, July 25, 2016

Great little light. Have so far just used it around the house on projects or when the power has gone out. Switch is easy to use. Adjustable. Just what I need.

Verified Buyer

Reviewed by Nori of the North from Montana on Sunday, June 19, 2016

Was disappointed that this model had basically the same flimsy battery compartment latch that previous models had. The photo on the website looks like this one had a different design. Owned several of the earlier models and they generally lasted only until I tried to change batteries when it was cold out -- then the brittle plastic latch would snap right off. Like the older model, this one is working great for now, but I expect it to break next winter.

Verified Buyer

Reviewed by Off White from Tenino, WA on Thursday, June 9, 2016

great small light for those times you're running a little late.

Verified Buyer

Reviewed by Charles the vintage camera nut from Greenbelt, MD on Tuesday, June 7, 2016

Just watch how you pop open the battery door lest you snap off the bail clip as I did on an early cousin of this design

Verified Buyer

Reviewed by Brandon from Virginia on Thursday, June 2, 2016

Very bright for the size

Verified Buyer

Reviewed by ES from Ohio on Saturday, May 21, 2016

An inexpensive headlamp that is able to be swiveled/adjusted, puts out good quality beam-strength and light for its price, and will cover almost everyone's needs 99% of why they would be buying a headlamp.

Reviewed by Sam from Mississippi on Monday, May 9, 2016

Good light just after awhile of putting in new batteries it still flickers then stops but great light.

Reviewed by Active working mom from Seattle, WA on Tuesday, April 19, 2016

I got this to light the trail I like to run early in the morning, before the sun comes up. This adjustable lamp, lets me point the beam right where I want it to see roots on the path or further ahead in the smoother areas. The lamp could use a little cushion to soften where it presses against my forehead, and it could be lighter weight for comfort, but I haven't found a lighter weight lamp that's bright enough for this use. All in all, this has been a great purchase for me.

Verified Buyer

Reviewed by Nate-the-Great from Maine on Thursday, April 14, 2016

I just received this headlamp from STP. I haven't had a chance to use it extensively yet, just playing around with it in my home. So far, this seems like a great little lamp. I really appreciate the options for lighting (different light intensities, flood/spot light, as well as a red light). The lamp tilts for better viewing depending on what your doing. The construction seems OK, made out of plastic... maybe a little on the cheap side, but at least it is not heavy to wear on your head. For the price, I don't see how this light can be beat. Time will tell.

Verified Buyer

Reviewed by Dave from Ohio on Sunday, April 10, 2016

Very nice light, good battery life, and function very well.