With the ever-rising cost of lift tickets and equipment, hitting the slopes isn't as affordable as it used to be. Fortunately, Rawik ski pants, ski bibs and jackets have always been and continue to be a budget-friendly choice for winter sports. Crafted using durable, water-resistant fabrics, quality components and rugged construction, Rawik outerwear provides season after season of comfort and weather protection on and off the slopes. Whether you ski, snowboard or just enjoy going sledding with the kids, Rawik snow pants and outerwear are always great choices for adults and kids.
About the Rawik Brand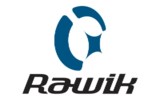 Verified Buyer

Reviewed by Massachusetts Grandma from Massachusetts on Tuesday, October 4, 2016

I was pleasantly surprised when I bought these ski pants for my grandson. The material was excellent and the ski pants themselves are very well made. Given the very reasonable price, I think these ski pants are an excellent bargain!

Reviewed by Rob the Old from Lake Tahoe, NV on Saturday, May 7, 2016

At this price, this bib is a good buy for an occasional skier. If your a frequent skier, this bib is still a good deal as long as you know it will have a limited lifespan and is disposable. The issue is the inside liner coming apart at seams, including those inside the pocket. I've had other low end bibs around the same price whose liners haven't separated.. But I'm not too fussy. I've used Gorilla Tape successfully to get around this problem and still wear my pair.

Reviewed by MET from Chicago, IL on Thursday, March 10, 2016

Got these for my boyfriend for a ski trip. We're casual skiiers and didn't want anything too pricey.

Overall these pants are great. He was very pleased with the fit. His only knock was the warmth. They are almost too warm and lack venting, which was a major downer as the weather was pretty mild on our trip.

Verified Buyer

Reviewed by Irena from Eugene, OR on Thursday, February 18, 2016

Basic warm snow bib at a great price. I bought these as a backup pair and enjoyed wearing them in the snow (it was not very cold, but they kept me too warm when I was active). Fit was perfect for me - I am narrow in the hips. My SIL (same height/weight as me) is wide in the hips and skinny in the waist and they were tight on her, but she could wear them if necessary. There is no zipper on the pants leg, so the fit over my boots was tight. Inside is just nylon, so it was not too comfortable when I was starting to sweat.

Verified Buyer

Reviewed by Caitlin B from Maryland on Tuesday, February 16, 2016

Used in 20 below with windchill factor and they worked great!

Verified Buyer

Reviewed by Ready to ski from Florida on Monday, February 8, 2016

Comfortable and slightly roomy. Like the stretch side panels. Great price.

Verified Buyer

Reviewed by Rocky Mountain Mom from Colorado on Wednesday, January 27, 2016

This is the second pair of these bibs we have for our son. He outgrew last year's pair. He says the stretch panels make it very comfortable. The bibs are much better than all the low-waisted pants at keeping snow out when he takes a fall while skiing. It's hard to find these in big kid sizes and what a great price at STP.

Reviewed by KP from Arizona on Wednesday, January 27, 2016

Purchased these pants in a size S for my 14 year old son who is 5'8" and 140#. While they seemed well made and warm they were huge in the waist and there is no way to adjust them smaller. He does not want to wear a belt skiing so we returned them because they literally fall off of him. Other than the waist they fit well through the legs and the length was good. Pants would be better for someone with a much larger waist.

Verified Buyer

Reviewed by Iris from WA state on Wednesday, January 27, 2016

The Cirque snow bibs are so comfortable and easy to wear, I forget to take them off when I get home. Warm, lightweight, and suitable for any activity. I use them for everything from horse feeding to snow-shoeing. I'm a size 10, 5'5", they're a little long, but not too much.

Verified Buyer

Reviewed by Iris from WA state on Wednesday, January 27, 2016

I have worn these in deep snow, shoveling out the driveway, snow-shoeing, and dog walking, they are lightweight, warm, and not too bulky. Lots of comfort for all kinds of winter activity. I'm a size 10 woman, and the men's small fit me perfectly.