Rio Weight-Forward Fly Fishing Line - Floating, 100'
Item #7887V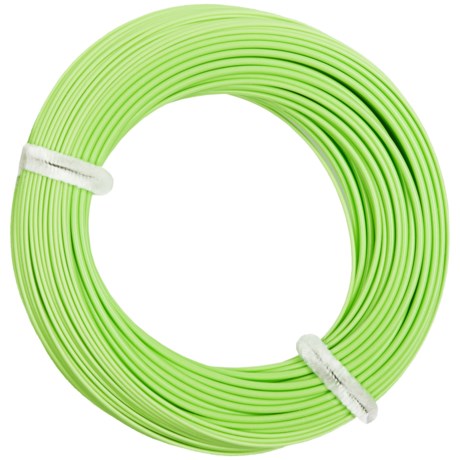 Overview
About Rio Weight-Forward Fly Fishing Line - Floating, 100'
Closeouts. This weight-forward fly fishing line from Rio is ideal for freshwater fishing and features a slick coldwater coating.
Weight-forward, floating fly line
Slick coldwater coating
Made in United States of America
Specs
Specs about Rio Weight-Forward Fly Fishing Line - Floating, 100'
Type: Weight forward
Coating: Slick coldwater coating
Material: PVC
Length: 100'
Recommended use: Freshwater
Made in United States of America
Reviews
About Rio
Founded in 1990 in the mountains of Idaho, the Rio Fly Fishing company has spent the past 25 years creating sophisticated, innovative fishing products. Rio fly line is the result of thousands of hours spent on the water, designing and refining freshwater and saltwater-specific lines that excel at a range of different casting needs. Rio fishing products span the spectrum of angling styles, from freshwater fly lines to saltwater leaders and top-notch tippet material. Rio fly line also utilizes XS technology to deliver an extra-slick coating and ConnectCore technology to reduce stretch for improved sensitivity.