Leaving custom behind, Robert Graham creates sophisticated fashion pieces that always carry an element of surprise… if not in the outer appearance, then tucked away in Graham's ever-creative linings and trims. Robert Graham was originally inspired by Ralph Lauren, combining his high regard for Savile Row tailoring with a passion for cultures and colors to bring a fresh and unique look to casual clothing and sportswear. To call his creations "fashion works of art" would be an understatement. Just ask any of his loyal following of classy dressers with a penchant for the unconventional.
About the Robert Graham Brand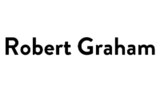 Verified Buyer

Reviewed by SH from Houston, TX on Tuesday, March 22, 2016

I bought these shows at less than half the price I found on ANY other sites! These are the "real deal" and fantastic driving Mocs. I own several pair, and these, in just a short period of time, have quickly become my favorites! True to size. Great look and style. Fantastic price and service. What else is there?!

Verified Buyer

Reviewed by moguin from Rhode Island on Monday, February 15, 2016

I don't think I've ever seen a pair of sneakers like this, so you won't be walking around looking like everyone else. They are very well made and very good looking, but they are not athletic shoes, so don't expect to wear them to you next Olympic try out, but I wear them for everything else and everyone who sees them likes them. One caveat, they run a little small so order a size up and and insoles.

Verified Buyer

Reviewed by Robin from Rochester, NY on Monday, February 8, 2016

Bought these in purple for myself and I love them. If you wear a women's half size OR you have a narrow foot these probably won't fit you. If you wear a women's whole size (medium width) just order these one size smaller and you'll be pleased.

Verified Buyer

Reviewed by moguin from Rhode Island on Wednesday, January 13, 2016

I had to send the first pair back because they were short, which is the reason I deducted a star. However, the shoes are beautifully made and look great, really classy. I wouldn't hesitate to recommend them with the caveat to order a size larger.

Verified Buyer

Reviewed by Wine country girl from Sonoma County on Monday, December 28, 2015

too narrow for my husband's foot, but the shoes themselves were just what he was looking for. sadly, they must go back.

Verified Buyer

Reviewed by cliff from NC on Wednesday, December 2, 2015

Robert Graham manufactures the best mens sports shirts, in my opinion. Excellent construction without the drab colors of most men's shirts.

Verified Buyer

Reviewed by Melissa from Upstate New York on Sunday, November 15, 2015

My husband loves Robert Graham shirts for work and going out, and this shirt is no exception. The fabric on the cuffs and collars is very interesting. The purple is very purple, which is fine for him - but may not be for some people.

Reviewed by otis27 from Alabama on Friday, August 28, 2015

I have washed these pants (as instructed by labels) twice and worn them once. They look good and fit well, however,in several places where one piece is attached to another, the belt loops, bar tacks on the back pockets, the rivets, etc., have developed holes. Some big enough that I could put my pinkie through. Whether the holes are somehow part of the design I don't know, but I would guess it's more likely the reason they are on closeout. Other than this issue I like the pants a lot and hope that the holes don't grow much further.

Verified Buyer

Reviewed by MJV, Tampa from Florida on Thursday, August 27, 2015

Robert Graham is great style, great fabrics and quality workmanship. These are $200 jeans at 75% off. Unbelieveable.


Reviewed by Matthew E. Clark from Colorado on Wednesday, August 19, 2015

This windbreaker is designed as a "Tailored Fit." At 5'10" and 185 lbs the Large was a little too snug for me. My chest is about 42" and it was tight in my upper torso and shoulders. Also it is part of Robert Graham's "X Collection" and I have noticed that that line does not possess the same details and features that their standard line of clothing is known for and this jacket is no exception. I considered exchanging my 'L' for an 'XL' but the material was very thin and the Velcro on the cuffs seemed ineffective for cinching them closed. Even at STP's discounted price, it just didn't seem worth it, so I returned the jacket.