Rossignol

Sizes

Features

Gender

Luggage style

Colors

Reviews

Events

Prices

Popular Rossignol Products

Search Within

You may not think of Rossignol's one-hundred year history while you're carving on a pristine powder run or ripping through moguls... but it's there. The authentic quality, the progressive research and the time-endured experience only a century in the business can bring is at the core of every Rossignol ski, binding, boot or board. A "pure mountain company," Rossignol pushes the boundaries of technology to give those who choose the mountain as their playground a distinctive edge in alpine and Nordic ski equipment. Rossignol perpetuates innovation from their knowledge of the past and defines a t
... Learn more about Rossignol
rue ski company whose users - Olympian or novice - find their hearts in the mountains. ... Less
About the Rossignol Brand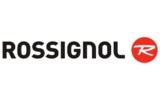 Verified Buyer

Reviewed by WindDancer from Indiana on Tuesday, July 26, 2016

On my first order I bought both a large and extra large pair of gloves due to the previous reviews. Normally I wear a large, but the large in the Rossingol World Cup Pro is a bit tight. The finger length is good. I can wear them, but there is a bit of a sense of constriction. The problem is the extra large isn't the best fit either. The extra large is a better fit in the main body of the hand, but the fingers are a bit too long. I could, however, likely wear glove liners with the extra large pair. With all that said, I like the quality and price enough to order a third pair. I intend on using the large for driving gloves and add glove liners to the extra large gloves when out in the snow.

Reviewed by Robert Lover of snow blizzards from Colorado on Sunday, May 1, 2016

I bought these gloves for some lightweight gloves for the spring time here in Colo. Well such is the weather here, we went from a 60F day to snow storm the next day (Welcome to Colorado). I decided to try my new gloves out expecting them to get cold and wet pretty quickly (here it is) BUT, my hands were toasty warm and when they did get wet they dried incredibly fast, as in I couldn't believe my gloves were not only dry but so were my hands.On top of all this was something I had not noticed, but in thinking about it was one reason this glove stays so warm... they seem to be windproof, not something I think about when buying a glove, but I was trying to figure out how such a lightweight glove could get and stay so warm!! So I now have, Warm, Dry hands in stylish looking gloves that cost less then $30. FYI, I just ordered 2 more pair. Not because I think they wont last, because they are built extremely well, lots of double stitching in the stress points, quality materials, etc... Just worried they would run out of them!! I was, and still am surprised and impressed at how well these gloves work. Concerning SIZING/FITTING, Mine were true to size even though they felt a touch small while putting them on, but they did fit PERFECTLY once they were on my hands!! I have lived in some semi-extreme environment's (no colder then -25f degrees) and these would be good down to... +10f degrees maybe even lower temps if your hands tend to be on the warm side or are just properly dressed. Not super extreme, but good enough for the majority of people. My hands tend to get cold easily, so I am super impressed by this lightweight glove and how well they work at keeping my hands warm and dry!!! Hmmm, maybe I should buy another couple pair after this review. If they aren't gone now, they will be soon. BTW, I am in no way compensated for this review. If you know how I can get Great things like this to review and keep, let me know Where do I signup?????LOL

Verified Buyer

Reviewed by Susan from NC on Monday, April 4, 2016

Although the pants seemed to be a good fit to start with, when I wore them to actually go skiing, they kept loosening up in the waist and slipping down. They have elastic/velcro waist adjustments, but the elastic was too stretchy. Wore once, then had to go and buy another pair of ski pants.
Receive email updates for new Rossignol items