Royal Racing Reviews

Popular Royal Racing Searches
For more than a decade, UK-based Royal Racing has been producing high-performance bike apparel for big mountain, downhill, and enduro racing. From rugged and stylish Royal Racing jerseys and bike gloves to MTB shorts and pants, Royal Racing caters exclusively to individuals who live for off-road ventures on two wheels. If you're the type of rider who loves challenging terrain, fast descents and having a blast on the trails -- whether you race or just ride for fun -- Royal Racing clothing will not disappoint.
About the Royal Racing Brand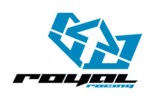 Verified Buyer

Reviewed by rocky Mountain man from mass on Sunday, July 24, 2016

Originally was shopping for padded liner came across these so glad i bought them shorts areiincredible light,breathable, flexable , liner is amazing and can be removed from shorts all for price i was willing to pay for liner alone thank you Sierra trading post

Reviewed by solventlesschad from Portland Oregon on Thursday, July 14, 2016

overall I like the shorts, but the liner fits pretty bad. Luckily I have bibs with way better pads to wear under them anyway. I am 5'9" 32"inseam and 31"waist. long legs. I usually wear a 32x32 in levis 511 and they are perfect in my waist but snug on my hips, butt, and thighs. The shorts are a loose fit on me but the slack is taken up with the straps on the inside waist of the shorts. With the straps fully open I can stick my hand in-between the shorts and myself very easily. Length wise they sit just below my knee cap. The shorts are on the thinner side but will be great for riding on hot days. My only other mtb specific short is the Troy Lee Designs connect short in a 30. Those are snug, thin and super stretchy. Awesome shorts but I should of bought the 32 for the bike. Now they are my fave everyday chill, hike, climb, whatever short.

The liner fits me pretty terribly. I think its made for a person with a super long torso and HUGE butt/hips; not me:) I was hoping it would fit because the material seemed like it would breathe well on hot days and the pad is thinner and less bulky then my usual sugoi or castelli cham, which would be nice considering I'm out of my seat more mountain biking then on my road bike.

Overall I am happy with the short, especially at the great Sierra clearance price. Totally worth it. I am still pretty new to mtb and just wanted a short that my roadie bibs would fit under if needed, at a reasonable price; these totally fit the bill. Hope this helps!

Verified Buyer

Reviewed by Luke the Innkeeper from Wilder Farm Inn, Waitsfield VT on Tuesday, July 12, 2016

good shorts good price

Verified Buyer

Reviewed by Tom the 55 year young MT Biker from Minnesota on Tuesday, July 12, 2016

The shorts are an excellent value! They run small as compared to pant/short sizes. Order one size larger. I like the mesh inserts and how well the shorts breath.

Verified Buyer

Reviewed by Dan from Colorado on Saturday, July 2, 2016

These pants are extremely thick and rugged. Not necessarily great for hot summer rides, but they will be great for the long run and for colder weather rides. Seem more like a downhill short, but they are comfortable enough for cross-country.

Verified Buyer

Reviewed by Andy from Wyoming on Friday, June 24, 2016

love these shorts, removable liner. very comfortable. typically wear a medium, and the medium fit me well.

Verified Buyer

Reviewed by Oregonflyfisher from Oregon on Saturday, June 11, 2016

My 16 year old grandson was envious of these shorts from the first time he saw them. The electric lime coloration is very striking and they stand outin a crowd!9

Verified Buyer

Reviewed by DTF from Chattanooga on Sunday, April 17, 2016

This is a bright shirt that is not to tight. Great for cycling.

Verified Buyer

Reviewed by Rocky from KC on Monday, March 7, 2016

Me: 5'-11", 190#, athletic build, 34" waist, 39" hips, ~20" thigh where typical bike short ends. Large shell fits perfectly... not to tight, not to baggy. Good stretch and durability from 6% spandex/94% nylon fabric. Inseam length consistent with freeride / downhill (and pads)... long for typical XC short. Hard to imagine that the removable liner short and shell could fit the same person. Exceptionally large liner provides little support and only average padding. That said ... mixing & matching liners is why they're removable and the shell alone is worth the $41 price of the shorts.

Verified Buyer

Reviewed by Slowpony from Northern Utah on Wednesday, January 13, 2016

So this is my first pair of Royal MTB shorts. Not much info on them but at the trading post the price was right and I took a chance. Having biked for that last two decades I've owned a number of shorts from all of the big names, and these are at least as good for quality and size. I wear a 33-34 in levis and I got the large, fits perfect.The material is stretchy, but not overly so. Inseam measures 14 inches, but they don't feel that long cause the crotch doesn't hang down as low as say my Fox shorts. It's January and I live in northern Utah, so the only riding I've done as yet is on the trainer. I try and update the review when spring hits and I actually have some trail time on them.