Salomon

Sizes

Style

Gender

Features

Colors

Reviews

Events

Prices

Popular Salomon Products

Search Within

The legendary Salomon outdoor equipment company was founded more than 60 years ago in the French Alps by Francois Salomon, along with his wife and son. After developing the world's first self-releasing ski binging in 1966, the company continued to grow. In the early 1990s, the brand took the winter sport market by storm with Salomon skis made using cap construction, a totally new innovation at the time. Salmon boots are famed for their balance of performance and comfort on the slopes, and Salomon snowboards appeal to both freeride and freestyle riders alike. Today, the company remains an indus
... Learn more about Salomon
try leader and innovator, with products that include skis and snowboards, boots, trail running shoes, technical outerwear and apparel. ... Less
About the Salomon Brand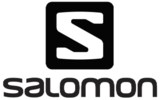 Verified Buyer

Reviewed by Outdoors please from Somewhere in America on Saturday, July 30, 2016

This shoe is surprisingly light and very comfortable for an aggressive trail shoe. As previous reviewers have said, it does run about a 1/2 size large. I wear an 11 in sandals, 10 in boots,11.5 in running shoes, and this shoe fit well in an 11. Prior Salomon shoes have been too short in an 11, such as the Fellraiser, but this one fit great! This shoe is less rigid and the lugs are less aggressive than the Fellraiser. I cannot testify to the water resistance because I haven't used them in wet conditions yet. This will be tested soon on a trip to Ireland.

Verified Buyer

Reviewed by Lyonet from Bridgeville, PA on Friday, July 29, 2016

I have had a pair of Salomon's water shoes very similar to these of about 11 years. I only wear them in summer a few times a week. They give good support and traction in the creek and are comfortable for boat shoes. They prevent excess gravel entering and easily drain. They are getting a little stiff, so I thought I would replace them, and this model is the most similar. The net covering the side opening is actually patches, with each opening being seamed all the way around. The older model has one net inside, across the openings, resulting in fewer interior seams. All that to say, I got a major blister from this shoe. I had to return this pair of shoes.

Verified Buyer

Reviewed by fredmom from Washington on Friday, July 29, 2016

I had a pair of the Salomon Speed Cross and needed a bit more support. These Fellraisers deliver. They provide some more support and structure yet are still lightweight. Note: They are not waterproof. Treads are just about as good as the Speed Cross treads.
Receive email updates for new Salomon items