S.A.S. by Fox River X-Static® Socks - Lightweight, Crew (For Men and Women)
Item #5202A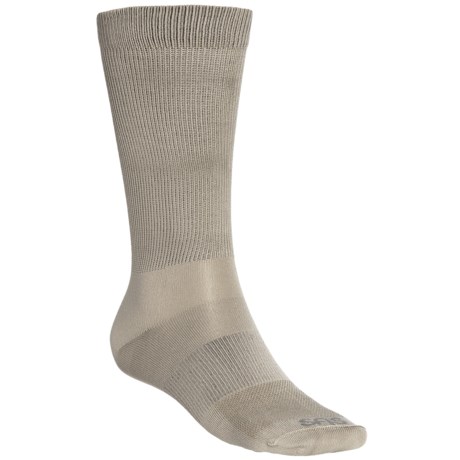 Overview
About S.A.S. by Fox River X-Static® Socks - Lightweight, Crew (For Men and Women)
Closeouts. The power of X-Static® technology is at your fingertips (or better yet, your toe tips!) in S.A.S.'s X-Static® socks, made to wick moisture, dry quickly and help control temperature.
X-Static® wicks moisture to keep you comfortable in most weather conditions
Arch support band
Mesh ventilation panels
Lightweight
Height: Crew
Made in United States of America
Specs
Specs about S.A.S. by Fox River X-Static® Socks - Lightweight, Crew (For Men and Women)
Lightweight
Height: Crew
Fabric: 50% polypropylene, 42% nylon, 5% X-Static® silver nylon, 3% spandex
Care: Machine wash/dry
Made in United States of America
Reviews
About Fox River
For over 100 years, Fox River Mills has been producing quality knitted socks and hand wear. The founding principle was to produce a superior product with great service at a fair price. Fox River is one of the world's leading manufacturers of outdoor, athletic and lifestyle socks. From humble beginnings in the Fox River Valley of Appleton, Wisconsin, the company has grown to be a leader in the industry, utilizing high tech fibers, state-of-the-art equipment, and progressive designs. And what could be more American than the "Sock Monkey"? Loved by crafters everywhere, this wonderful stuffed toy started with Fox River's Original Rockford Red Heel® work sock.