Saucony

Sizes

Style

Gender

Sock weight

Sock height

Colors

Reviews

Events

Prices

Popular Saucony Products

Search Within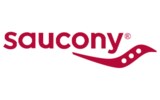 About

the

Saucony

Brand
Founded in Pennsylvania and currently headquartered in Lexington, Massachusetts, Saucony began as a family-owned shoe company in 1898 and has since grown into a household name in running footwear. Today, Saucony shoes benefit from industry-leading technology, rigorous quality control standards and dedicated customer support. Whether you're looking for track spikes, traditional Saucony running shoes or ultralight minimalist shoes, this company has footwear designed to accommodate a wide range of foot sizes, arch shapes and running styles. Built for hard-working athletes, Saucony clothing also offers an incredible mix of performance, comfort and style to keep you feeling your best, from starting line to finish line.
Verified Buyer

Reviewed by Lee from California on Wednesday, December 7, 2016

These shoes seem fine but I've only worn them for a couple of days. They run small! I had to buy a size larger than my usual size. Tread is good for trails. They are rigid.

Verified Buyer

Reviewed by Susie Runner from South Carolina on Wednesday, December 7, 2016

This is the first time I've tried Saucony's and I'm very happy with them. I've worn them exclusively for the past 10 days and no complaints so far. They were shipped very quickly despite the Thanksgiving holiday. Price was awesome too. Whatever shoes you're looking for, I highly recommend Sierra Trading Post.

Verified Buyer

Reviewed by Bri from Colorado from Colorado on Tuesday, December 6, 2016

Darn fine shoe!
Receive email updates for new Saucony items