Scanpan is one of the world's leading producers of non-stick products, producing high-quality cookware for both personal and professional kitchens. Crafted to meticulous standards in their Denmark factory, Scanpan pots and pans employ a patented, proprietary process that fuses ceramic titanium coatings onto cast aluminum. Scanpan's unique and environmentally friendly casting technique assures perfect heat distribution across the entire frying surface. Considered equal and sometimes better than other famous high-end cookware, Scanpan is a great investment for customers looking to replace their
... Learn more about Scanpan
Teflon®-coated pans. ... Less
About the Scanpan Brand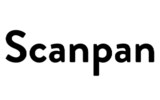 Verified Buyer

Reviewed by ems from California on Monday, July 11, 2016

This frying pan was noted to be from Denmark, a well-reputed product according to someone who cooks frequently. However, I found it less sturdy than I had expected, thinner material. Yes it's shiny, and the lid fits well. I'm not sure of its actual frying capacity though. It may not be worth its fairly high price.

Verified Buyer

Reviewed by CJ the Cook from Florida on Thursday, August 13, 2015

I believe these are the Best Cookware money can buy, outstanding cooking at low temperatures...I would highly recommend these to my Friends and Family...Outstanding Price.....

Verified Buyer

Reviewed by tdog from WI on Saturday, May 16, 2015

I don't know what they do differently in Denmark with pots and pans but it works. Normally, I wouldn't spend this much on cookware but I had bought one at discount store and other brands I have tried do not compare.

Verified Buyer

Reviewed by Marin nadeshiko from marin county ca on Monday, April 13, 2015

So far so good, and I really enjoy cooking these pans.
It's great Values cannot beat any places to shop!!!


Reviewed by Val from Chicago on Tuesday, November 25, 2014

These are outstanding, nearly indestructible (I don't use metal utensils however and handwash), non-stick, and non-poison. I don't like lid design much since it gets food under the inner rim and it's impossible to clean there. Dishwasher does little in that area either. Highly recommend.

Verified Buyer

Reviewed by Grey Northwest from Washington on Friday, November 21, 2014

These really are high quality and we love using them. Nothing sticks in them and food browns nicely in them. The only drawback is that we hand wash them to make sure they stay in perfect condition. I would definitely recommend them.

Verified Buyer

Reviewed by IUmad from Indiana on Monday, September 29, 2014

This cookware is outstanding. Very high quality and well made.

Reviewed by JohnL from Washington on Friday, March 22, 2013

Very nice pot for very good price

Reviewed by Northwest Gardener from Seattle on Wednesday, March 20, 2013

Comes beautifully packaged. Finely machined. Lid fits perfectly. Nice weight. heavy enough but not as heavy as cast iron pot of similar size. Very glad I made this purchase at such a good price.

Verified Buyer

Reviewed by Bashful from Oklahoma on Sunday, January 20, 2013

I have used this pan once, so far. Cooked 2 lbs. frozen deer venison hamburger meat in it, from totally frozen lump to cooked, by adding small amount of coconut oil and water, with spices, on low heat, in about two hours. Just put it on and pretty much ignored it, then turned the meat over and broke it up in chunks. Was absolutely no sticking, everything came out tasting good, and the pan cleaned up easily with warm water and soap.
I use a Scanpan CTX skillet frequently, and it is excellent cooking, and consistently non stick. I also use induction heating routinely.
I deducted one star from the rating because of the unusual design of the handles and lid.