Sealskinz

Sock weight

Sock height

Gender

Colors

Reviews

Prices

Search Within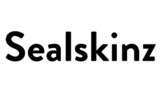 About

the

Sealskinz

Brand
No part of a person's body is more vulnerable to cold than the extremities, which is why Sealskinz socks and gloves have become so popular in the outdoor community. Even with a pair of waterproof boots, there's still a chance that moisture will manage to get up and over the collar. In the outdoors, few things are more unpleasant than a soaked pair of socks. Fortunately, if you're wearing a pair of triple-layer Sealskinz waterproof socks with a built-in waterproof breathable membrane, your feet will stay dry and warmer, even if your boots are swamped. You can get the same great level of protection for your hands with Sealskinz gloves, too. Stay dry and be happy with Sealskinz.
Verified Buyer

Reviewed by Lori from Pittsburgh on Thursday, October 27, 2016

I have only worn these once and they seemed to hold up to the name. I was doing yard work in the rain and they did stay dry. I got a second pair to give to my boyfriend for Christmas!

Verified Buyer

Reviewed by Judy S from Maryland on Monday, October 17, 2016

I have other Sealskinz socks that I rely on, and these are even more comfortable and better fitting. I trust that these will perform well in poor weather, too.

Verified Buyer

Reviewed by Matt in the Mitten from Michigan on Friday, October 14, 2016

I have used the old style of full length sealskinz when on hiking trips. Not to keep my feet dry on the trail, but to keep them dry around camp. The old style did not breath well and if I wore them while doing anything more than lounging around, I would get sweat building up inside.

However, this ankle sized pair seems to be improved in a couple ways. One, they seem to go on easier. I don't know if they are stretchier, or just being shorter makes a difference. Two, they seem to breath better, but again I don't know if it is due to being shorter. Three, they feel better. They feel more like a sock and less like a bag over my foot.

I liked them enough that I got two pair.
Receive email updates for new Sealskinz items