Headquartered in Christchurch, New Zealand, Skellerup has been crafting hand-lasted, waterproof rubber boots for farmers, ranchers, industry professionals and hard-working folks for 70 years. As the creator of the original New Zealand "gumboot," Skellerup raised the bar for rubber footwear by using only supple, high-quality gum rubber. Skellerup boots fit great, look great and are built to withstand the muddiest, wettest conditions. Today, Skellerup rubber boots are sold all over the world and valued for their outstanding waterproof performance and extremely durable rubber shells.
About the Skellerup Brand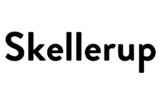 Reviewed by mom67 from Wisconsin on Wednesday, March 16, 2016

My husband would wear thru rubber boots working on our farm every six month like clockwork. We had come to accept this fact. We always assumed it was from the acidic nature of the feed we are working with day in and day out. We'd tried LaCrosse burlies, Northerners, Irish Setter, all sorts of other brands. Each one ended up in the garbage after one summer or winter. Then I found these Skellerup Quatro Rubber Boots for a mere $54 at STP. He gave them a try. That was in August 2014 and he is still wearing them! It is unbelievable!! I am on the site trying to buy another pair. Surely they can't last forever and we will never buy another boot again. True to size, and very comfortable as he is on his feet all day on our farm. I only wish the tops we adjustable and we would have discovered them sooner. They fill with sawdust when we are cutting wood. :)

Reviewed by Jordan the dairy farmer from Massachusetts on Sunday, December 6, 2015

I bought a pair of these boots and they served me very well for a few months before they became unusable due to an accident, which I won't go into. I fully expect that they would've continued to keep me warm and dry for a long time after had they not had their lives cut short. After the incident, however, I contacted Skellerup's customer service department via email and received a speedy response from a very sympathetic employee who not only express shipped me another pair, but also a free boot remover and Quatro branded baseball cap at no expense to me. A week later and I was back to wearing skellerup on my feet and my head this time. Could not be more pleased.

Verified Buyer

Reviewed by Che from MT on Sunday, June 28, 2015

Very comfortable. For me, fit as advertised

Verified Buyer

Reviewed by Bob P from Ohio on Friday, May 29, 2015

I haven't worn them outside yet, just in the house and they feel really comfortable. I got them at a really good price as a closeout, but I wonder if they weren't seconds. Both boots had a hole punched in them about an inch from the top. If the water gets that high I am in trouble anyway. To me closeout doesn't mean second and should have been label as such. I just never bought a pair of boots with a hole punched in them.


Verified Buyer

Reviewed by Ole Texas Red from Texas on Monday, March 23, 2015

Awesome. Not light weight, but that is just an FYI. I would buy again. Keeps feet warm

Verified Buyer

Reviewed by Mittenfarm from Michigan on Sunday, March 22, 2015

Good fit and very sturdy boot. Excellent quality

Verified Buyer

Reviewed by tctrail from Kentucky on Thursday, March 19, 2015

I first ordered these for my son and he loves them. Says they're very comfortable, warm and dry. Then his father in law thought he might need a pair.. ordered his for him and he says the same. Then I decided a might need a pair. I normally wear a ladies 8.5 shoes and about a 9 in insulated boots, since these run about a size large I ordered the mens sz 6. Fit is good. Roomy for socks but can still wear them comfortably without socks. All in All a great warm dry boot.

Verified Buyer

Reviewed by Tom S from New Hampshire on Friday, March 13, 2015

Nice quality, sturdy design with fine material. Good traction. Would definitely buy again.


Verified Buyer

Reviewed by Oregon farmer from Oregon on Thursday, March 5, 2015

Great boots for everyday dairy farm use, I wear 9/9.5 and got a 9,

Verified Buyer

Reviewed by Outsider from NH on Wednesday, March 4, 2015

Initially ordered one size smaller per another review - DON"T Do IT! Boots are true to size and after returning the pair I purchase my size and it fits great. These boots are much more comfortable then I expected.