Ski Logik

Sizes

Gender

Colors

Prices

Search Within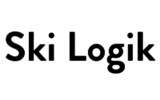 About

the

Ski Logik

Brand
If there is one thing that Skilogik won't do, it's rush things, which is why the brand spent ten years in development stage before officially launching in 2010. The extensive research, experimentation, testing and tweaking paid off. The same year founder David Mazzarella first debuted his new models, Skilogik skis beat out every other brand in the 289 category, according to Freeskier Magazine's performance review. Skilogik skis are handmade in the USA, and 95-percent of the wood used to manufacture them is sustainably harvested. Plus, for every pair of skis sold, Skilogik also donates a portion of their profits to the Nature Conservancy to plant a tree in the Brazilian Atlantic Rainforest.
Reviewed by SnoBob from SoCal on Thursday, September 10, 2015

Just picked up a pair of these for my wife (with a coupon), Ski Logik is very highly rated by the cognoscenti and regarded as first rate performers. I bought the chariots for myself as I've been looking for them for the past year and they are hard to find. Only gave them a 4 star because she has not used them yet. Only thing that I wanted to add here is that I contacted Ski Logik to trace their history and based on the serial number of the pair I bought was told that they are 1st quality skis that were likely sold to STP by a distributor/shop and that they are indeed 2014-15 model year. Yes, these guys are honest. At this point we are arguing with my daughter who thinks they should be mounted over the fireplace as artwork rather than with a pair of bindings (her point is valid - these are the prettiest skis you are likely to ever see).

Reviewed by Reno Skier from Reno, NV on Monday, October 13, 2014

I purchased this jacket with the intention of using it around town. It is super warm and light. I mean LIGHT. I am going to use it as a layering piece under my Phenix Team Hoodie. Love my Phenix gear.
Receive email updates for new Ski Logik items