Skins Reviews

Popular Skins Searches
Skins clothing is some of the most technologically advanced apparel in the world. Chosen by professional athletes around the globe, from freestyle snowboarders to power lifters, and researched by numerous doctors and health professionals, Skins compression clothing is proven to provide increased venous return (blood flow back to the heart), reduce exercise-induced muscle damage (EIMD), boost muscle oxygenation, accelerate recovery and help regulate body temperature. If you're looking for an edge, whether you're training or actually competing in an event, Skins tights, jerseys, shorts and therm
... Learn more about Skins
al vests will give you the boost you need to take it to the next level. ... Less
About the Skins Brand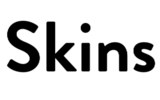 Verified Buyer

Reviewed by Casual Triathlete from Okinawa on Monday, November 2, 2015

I got this as a closeout deal, 90% off MSRP. Awesome quality - good compression, sleek on the outside so should be fast in the water and aero on the bike. Chamois is a good balance of padding for the bike without interfering with mobility during the swim or run.

As other reviewers have noted, the suit runs small. I am a large in other brands (6 ft, 165 lbs), but ordered an XL and it fits like a glove. I do not notice anything out of the ordinary with the zipper, as another reviewer mentioned. Can't wait to race in this!

Reviewed by Midlife Crisis in Progress from Virginia on Tuesday, September 22, 2015

I read a review on another site that said this was a great suit for shorter triathlons ... which is all I intend to use it for. In that review, it showed a picture of the zipper and noted that it has a nice protective cover. As one of the reviewers here also notes, this version of the Skins Tri400 (yes, the same model) does not. Just the exposed zipper. That's almost ok (almost) but the zipper pull itself when fully zipped hits your neck/throat whenever you look down. Not comfortable. AND the zipper fabric itself not too comfy either ... sharp edges that will likely get softer with use but a long way from the soft cover in the other review I read. Also, the straps over the shoulders are a little wide but don't seem to impinge. Many good qualities as well, nice compression, sleek feeling, probably nice in the water, but am returning as the zipper issue is a bigger problem waiting to happen.

Verified Buyer

Reviewed by Laaoa34 from Utah on Thursday, June 11, 2015

They are comfortable, great quality and durable.

Verified Buyer

Reviewed by sens from PA on Monday, May 18, 2015

Good fit and UPF material is as described. My problem is in sleeve. It is not cozy to dress in and feel strange when cycling. In all, it is a nice jersey for riding.

Reviewed by JW from OHIO on Tuesday, January 13, 2015

I bought this as my first tri-suit. The quality of the materials is very good. The suit provided good compression. The pant part of the suit dries very quickly and works well on the bike and on the run, albeit that the padding is fairly minimal. The top of the suit is where the problems came in. First the zipper is not long enough to allow meaningful ventilation or cooling during the run. Also, and most problematic was the design of the upper termination of the zipper. The upper ends were so rough/sharp that the ends chaffed and dug into my lower neck leaving me bloody only halfway through the run portion of a sprint tri. The scars were so deep that even more than a year later I have two dime-sized scars just below my neck. STP was great and of course let me return the suit without any hassle whatsoever. I did like the lower portion so well that I ended up buying just the pant version on this product and used it for my 70.3 last July without any issues.

Reviewed by Bill from Boston on Wednesday, December 10, 2014

Sun protection and breathability- this jersey delivers on both counts, even when I'm riding in Florida. Keeps me cool and dry in tropical humidity.

I'm a 44 chest not skinny, and the XXL fits nicely- snug enough without binding, and not flapping in the slipstream.

Sleeves are long enough to cover your wrists leaning forward on a road bike.

Three rear pockets: center, left, & right elasticized drop-ins, plus a small center zippered pocket. They hold my iPhone, small wallet, cleat-protectors, and gel without any problems.

Interior bottom hem has grippy silicon to prevent the jersey riding up or sliding side to side if you load the pockets.

Nice visible pattern and color in traffic. Also has reflective accents if you ride at night.

I liked my first one so much I bought a second- terrific value at the DealFlyer STP price.

Verified Buyer

Reviewed by bill from folsom, ca on Tuesday, October 7, 2014

suffering from an intercostal muscle strain makes kayak racing difficult. i tried these and i did not feel any pain 8 mile race.


Reviewed by Dapper Dad from Charlotte on Friday, August 15, 2014

Got these, unboxed them (yes, they come in a fancy box!) and tried them on. Fit was GREAT. Love the waistband - it's wide and snug and doesn't "cut in" like some drawstring shorts do. The length was good, the pad felt nice. Then I looked in the mirror.
I can't wear these.
This is not about prudishness. This is about seeing, uh, intimate contours in pretty explicit detail. This is about not wanting a race picture which will reveal whether I dress to the left or to the right. These would be great in another color. Or if I was a eunuch. It's a shame, too, they're awesome shorts otherwise.

Reviewed by JW from Ohio on Thursday, July 24, 2014

Just finished a Half-Ironman with these. The padding is thin, but just enough for the bike segment so that you didn't get sore and not too much for the run. The compression felt good and did not diminish even after using them for six month of training. Great shorts!

Reviewed by communter from north carolina on Monday, May 26, 2014

I commute to work by bike ~8 miles/d. These shorts were worn nearly daily for several years and washed frequently. They proved to be durable. These were the most comfortable shorts I've owned because they are long enough not to bind the thigh muscles. I've been unable to locate more in my size or would have purchases several more.