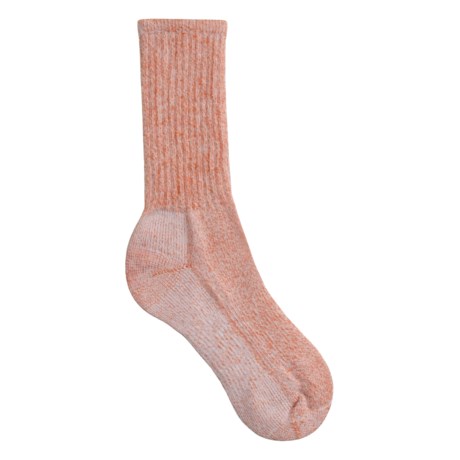 These are a medium weight sock.

medium

The label says Hiking - Medium Cushion

I would consider them a medium.

I would classify them as medium.... but they don't feel bulky!

I'd characterize them as medium weight. Not too thin, not too thick.

These are medium hiking socks

Definitely medium weight. Long enough they fit up over the top of hiking boots.

These socks are a nice midweight. Work well by themselves in regular shoes or boots.