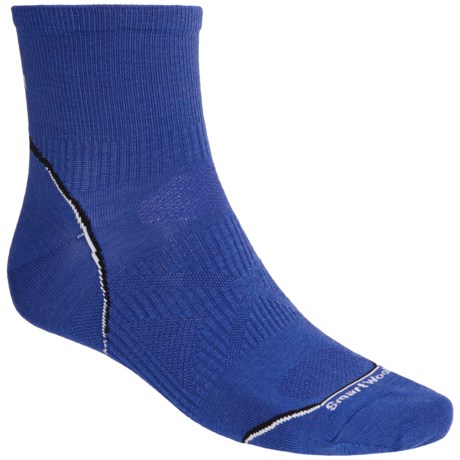 Answer

My size L socks fit nice and snug for my size 10.5D foot.

Answer

They seem to run true to size. I wear 10.5/11 with a narrow foot and the fit is great. They do have a bit of stretch but depending how wide your foot is it may be too snug.

Answer

According to our fit models this item is running true to size.

Answer

I love these socks. I think they're worth taking a chance on. My feet are extra wide, and I always order my regular size, and they fit fine. I have also ordered a size larger on occasion when they were out of my size, and they fit as well. I personally don't throw my wool socks in the dryer, but also kept that as an option if I received some that were too large. Also, I do a lot of my son's wash, and he also has these socks and always runs them through the dryer. They look so small to me, but they still fit him just fine. I honestly bet either size would work. There usually isn't much difference in size. I don't like things too tight, so would probably go with the extra large. If you haven't used their return express, it's great. If what you order doesn't work, you can either trade them immediately, so you don't have to wait for the return to be processed, or order two difference sizes and keep the one that works best, and exchange the other ones. I really believe you'll love these socks either way. Good luck! I hope this information is helpful!

Answer

Also, I believe one of their representatives told me once that Smartwool sold their name to China, and now uses Goodhew for their American socks, if that is helpful.