Founded in 1852 in Springfield, Massachusetts, Smith & Wesson is one of the oldest and most respected manufacturers of firearms in the United States. Aside from a versatile selection of modern sporting rifles, tactical rifles and handguns, Smith & Wesson also offers a line of premium apparel designed specifically for shooting sports enthusiasts. Smith & Wesson clothing ranges from comfortable and stylish shooting jackets to pants and shirts designed for the range. If you're a fan of Smith & Wesson's excellent firearms, you're sure to appreciate Smith & Wesson jackets, vests and pants as well.
About the Smith & Wesson Brand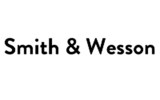 Verified Buyer

Reviewed by LexusDriver from New York City on Sunday, November 29, 2015

These jeans are unique in design and seem pretty durable, They have a straight leg look. The material is heavy weight and somewhat stiff, but the surface is smooth to the touch. I ordered from the clearance section and there was only one size available, which was one size too large for, so I am hoping they will shrink somewhat after they have been washed.

Verified Buyer

Reviewed by GHR, Knight Templar from Massachusetts on Tuesday, March 24, 2015

I am absolutely delighted with this vest. My wife, also, is very impressed with the style and fit. She says that it has the appearance of
high-quality, expensive clothing. This vest is perfect for traveling with its many pockets. For cold weather, I am able to wear a coat over
the vest. I could not be more pleased with the vest and with the service at Sierra Trading Post - and I have already placed another order.
Thank you very much.

Gary

Verified Buyer

Reviewed by Discreet carrier from NY on Monday, January 19, 2015

Id been looking for a vest in the fall, and somewhat stumbled on this one in the dead of winter. I ordered it, and when it arrived on saturday morning I put it on and wore it around the house, "for a few minutes" and didnt take it off until I climbed into bed that night.

Comfy, great pockets, and something that can be worn into the woods or hiking without getting shredded by brush. Or worn out and about with my wife running errands without screaming "hey look at my tacticool vest and gun".

Only issue I had was that after three days, a snap came off. I contacted Sierra cust. Serv, and thay had a replacement out to me in less than a week.

Overall, Couldnt be happier!

Verified Buyer

Reviewed by Longshot from No. California on Sunday, January 18, 2015

I bought the Smith & Wesson Range vest and was so impressed with the quality and design that I decided I would get this shirt jacket as a companion garment. It was a great choice. It fits beautifully, has the right amount of pocket space and warmth for cool to cold weather. I like it so well I have taken to wearing it around the house and shop due to its comfort and feel. The snap closures are perfect for my tastes. The ambidextrous concealed carry inside pockets are plenty of room for a concealed carry without being obvious as to the fact that you are carrying. All things considered it is a five star garment throughout.

Verified Buyer

Reviewed by D.V. from Texas on Friday, January 9, 2015

I've been wearing this "chore style" coat for about 10 days now. I made purchased this because while I did need another jacket this one offered the additional concealed-carry pockets. These pockets work fine, especially for smaller compact type pistols. The compact pistol of choice I carry Sig P239 weighs in at 1.98 lbs with a fully loaded magazine. When wearing this jacket zipped or unzipped and only buttoned, with my weapon tucked in it's conceal place there is no noticeable " printing" . If worn casual/indoors unbuttoned the weight of my weapon of choice creates a noticeable sag...simple physics and Not really a problem for me. The jacket it's self seems to be made well with numerous pockets.The horizontal pockets at the waist have sewn in slots, obviously for magazines, which are sewn too short to accommodate my extra mags. Accessing that pocket on either side is a bit tricky as the mag slots ride a bit too high and your hands fumble some to access the pocket. not a deal breaker at all for me. The zipper pulls are interesting and kind of a novelty, reminiscent of knurled hammers on maybe a 1911A ? Not the warmest jacket I own which means layering on colder days is necessary. All in All This jacket was a great deal, especially at the closeout price!

Verified Buyer

Reviewed by DesertWinter from Nevada on Monday, January 5, 2015

Bought this as a Christmas present and it has been upland bird hunting twice since then in sub freezing temperatures. This has only resulted in one bird, but the hunter reports that he has been nice and warm and the shoulders swing well to shoot.

Verified Buyer

Reviewed by Jphazon from New York on Saturday, January 3, 2015

So I was a bit hesitant about the material when these pants first arrived, they are a bit stiff, but they are very comfortable and have broken in extremely well! Get them and be happy, they are a great buy for the price!!

Verified Buyer

Reviewed by T from Tennessee on Saturday, January 3, 2015

My husband loves this jacket! There is elastic inside the inside pockets to hold the barrel in place. The sleeves also unzip so that you can roll them up!

Verified Buyer

Reviewed by doc the special assistant from tennessee on Wednesday, December 10, 2014

quality in every way possible ! receiving countless compliments daily and last nite's opera memphis rehersal with memphis symphony orchestra, this garment is now my favorite casual jacket... bravo gary d (doc) tomlinson opera memphis special assistant & internationale audio-visual consultant

Verified Buyer

Reviewed by Longshot from No. Cal on Thursday, December 4, 2014

I bought this vest on an impulse. I have a half dozen vests of different styles but felt this one might be unique. I do a lot of shooting and never seem to have enough pockets to organize my stuff. This is the vest specifically designed to meet the needs of a pack rat like me. Pockets everywhere inside and out. The CCW front pockets are fantastic. The velcro patch inside makes it possible to attach a minimal holster to the velcro on either side. I am left-handed and it is almost impossible to find something made to accommodate lefties. This vest does the job on all fronts. I was impressed with the rugged construction and precise detail down to the zipper pulls which are made like a hammer on an S&W revolver. If you love S&W as I do that is a nice finishing touch. This vest is built for the outdoors and rugged use. I believe it will last a lifetime.