Softspots Reviews

Popular Softspots Products

Popular Softspots Searches
Ask any woman who made the most comfortable heels or boots in her closet, and she'll likely answer, "Softspots!" Softspots shoes and Softspots boots do indeed hold a soft spot in the hearts of many a comfort-oriented fashionista, thanks to the brand's refusal to sacrifice comfort in pursuit of style. Every season, Softspots can be counted on to create on-trend women's boots, women's high heels and women's flats that don't leave feet aching at the end of the day. Softspots shoes know no boundaries, either; from the office, to casual weekends, to a night out, Softspots shoes, Softspots boots and
... Learn more about Softspots
Softspots flats are always a perfect, comfortable fit and exude timeless style. It's likely that the Softspots boots, Softspots flats and other Softspots shoes in your closet this season will be just as beloved, comfortable and stylish decades down the road. ... Less
About the Softspots Brand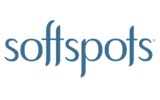 Verified Buyer

Reviewed by Texas Mom from FT Worth on Sunday, July 17, 2016

soft leather- no break in time required

Verified Buyer

Reviewed by ComfyShoeBuyer from Southwest on Friday, June 10, 2016

Lennox Clogs are comfortable and true to size. The heel feels a little awkward when walking. It is very noticeable to me when walking, I cannot, however, say they are uncomfortable. I would not choose them to walk in all day, but may be fine for others. The shoe is well made and looks nice. A bargain.

Verified Buyer

Reviewed by Tula from Indiana on Monday, June 6, 2016

These all-leather shoes are very well made. The quality of the leather is excellent and stitching and construction A+. They are very comfortable, even when worn for long periods of time. I highly recommend. If you wear a half size, go up to the next size for a perfect fit.

Verified Buyer

Reviewed by Michaela from New Hampshire on Tuesday, May 31, 2016

I bought these for work and am really happy with them. The insole is really supportive and comfy, great for walking, and the heel isn't too tall. The toe is a bit more square than I'm used to or how it looks in the picture, but it's much more functional than a pointed-toe shoe.

Verified Buyer

Reviewed by WendyLooWho from Georgia on Wednesday, May 11, 2016

This is my 2nd pair of Softspots. Softspots are very stylish and feel like walking in a athletic shoe they are so comforatble. I spent and entire day walking around New York City in them and my feet felt great. Highly recommend Softspots. True to size as well.

Verified Buyer

Reviewed by The Hungry Cardinal from Salish Sea on Wednesday, May 11, 2016

Absolutely adorable, just a bit of a vintage vibe without trying too hard, and VERY comfortable. I normally wear a 9.5 in non-athletic shoes, occasionally a 9, and have a slightly wide foot (medium width normally works, sometimes is too narrow). I got these in 9.5 and they're perfect with thin to normal socks or tights. The footbed is ultra cushy and padded and the ankle does not rub; I wore them all day the first day I wore them, and had zero complaints. And did I mentioned they're CUTE?! So cute! Great with dress/skirt or pants, bare legs or tights; casual.

My only concern is the quality of the leather. It's somewhat thin and "distressed" and scuffs very easily (upside: since it's already "distressed," the scuffs blend right in). I gave the boots a heavy application of Lexol leather conditioner and the leather soaked it right up--and the next application, and the next--so I highly recommend taking that step before you start wearing them. I may also apply beeswax for additional protection.

Verified Buyer

Reviewed by JillMR from Midwest on Tuesday, May 10, 2016

I got a great price on a very good shoe. The grey color is lovely.

Verified Buyer

Reviewed by msc from ohio on Friday, April 29, 2016

comfy insole

Reviewed by Stara Joy from TN on Thursday, April 28, 2016

I have always wore sneakers. Found them the most comfortable for me. Then started working at a school & needed a nicer shoe. Thought to give these Lennox Softspots a try. These are a little narrow (by reviews), so I ordered a wide. The first four days they were tight until they stretched to fit my foot. Now though, am so glad to have purchased these. I wear them all day 5AM - 8PM with no issues, they are comfortable. Went to visit my parents, my dad was push moving the lawn. I jumped right in to help push mow with these shoes on, have even coached soccer with these Lennox Softspots shoes on. Then just take a shoe brush & dust them off. I'm telling you, for me ~ they are THAT comfortable ! I'm ordering another pair now !

Verified Buyer

Reviewed by little bit from maryville,tn on Monday, April 25, 2016

I ordered these in a 10 and 11. I have wide feet and the 10 was too tight, the 11 too loose. If they had come in 10.5 I would have reordered them. Very cute and well made.