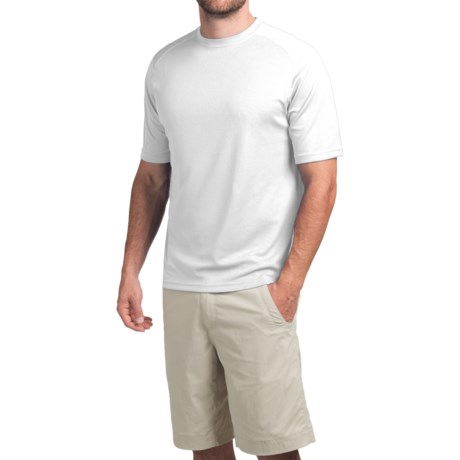 The t-shirt length is pretty standard; not too long, not too short.

It is longer than waist. It will tuck into pants, but there is not a lot of extra length. If I touch my toes, it will come untucked in the back a little.

The shirts are easily tucked in and seem to have plenty of length.

In XXL, the length is shorter than most of my XL tees. Certainly NOT long enough to completely conceal an item worn on the waistband during normal activity(phone, small handgun, etc).

Shirt falls about 8 to 10 inches below navel, or about to bottom of pants zipper.

on me the shirts come to mid-pelvis, below my waist.