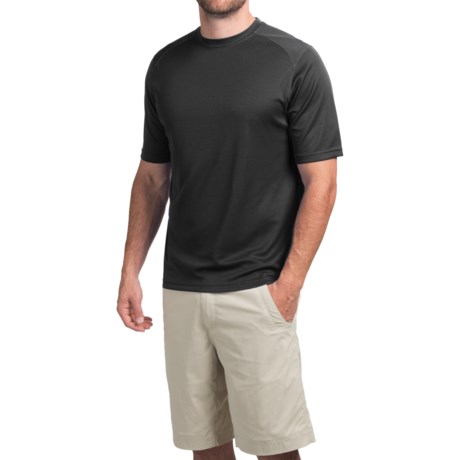 The T-shirt prevents moisture build up and therefore will dry quicker than a normal shirt.

Dear Pedro, I think these will do well you. They do dry quickly because of the open weave, but still trap some heat d/t being more porous next to the skin. Best.

This is definitely what you want. Dries very quickly.