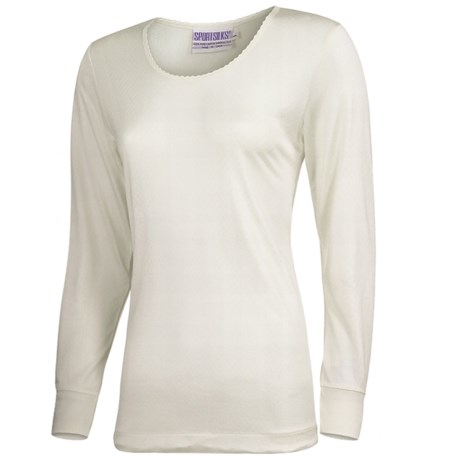 The Terramar Sport Silks Long Underwear Shirt will have some stretch to it.

No, it isn't very stretchy, but it is so lightweight that I don't feel constricted when wearing it.

Yes they are somewhat. When you first put them on they are more fitted and after wearing them they become a little baggier, not bad though. They are very very light weight (thin).

I think they are lightweight and stretchy enough to wear under my scrubs as a nurse! (And I move around A LOT!) I don't feel they constrict or "pull" at all. I would recommend ordering up a size if you are looking for more than a little stretch, however, but these are great in my opinion and do the job fine.

It certainly isn't like Spandex, but there is definitely some stretch to this silk garment. It does not bind, and the fit is not real snug.