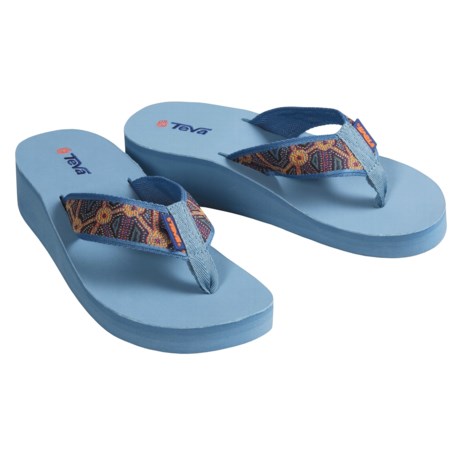 Answer

I have a relatively wide foot and these fit me great. Now I also bought the plain white teva sandals and no...those did not fit- my foot was falling off the sides!

Answer

I would think so, since I find that the straps are actually a little loose!

Answer

I think if you don't have crazy-wide feet, these sandals are a safe bet. The thongs are fabric so have a tiny bit of stretch. I have normal to wide width feet myself, and there is more than enough room on the sides!

Answer

my feet are on the wide side and I love them.

Answer

My feet aren't so wide that I won't buy a regular width shoe, but when I have the option, I buy a 7W. I bought a size 7 in these thongs and they fit me perfectly. Hope this info helps.

Answer

I think they would work ok for a wide foot...and if you receive them & they won't work, STP will take them back! Plus, they're almost always on sale...and if you have an STP coupon, they're super cheap! I love all four pairs that I own!