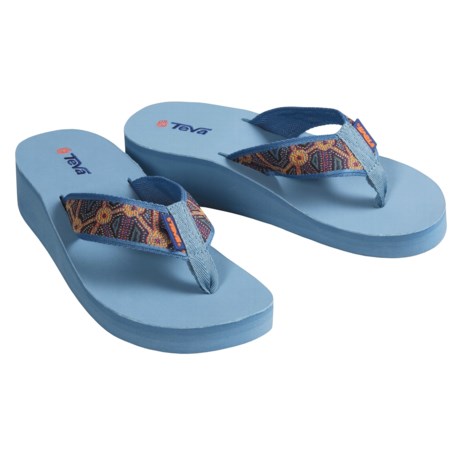 These are comfortable but do not have a specified arch support built into them. With being a wedge they will offer some more support than just a flat.

Not much arch support, but they are still extremely comfortable.

This sandal has excellent arch support. I have plantar fascitis with very high arches and this shoes supports my feet extremely well. I even walked my dog in them and had no pain whatsoever! Normally I wear orthotis or inserts or arch braces and I can wear these shoes as is. I haven't taken them off since I got them. I am even wearing them for slippers!

I think you will find these comfortable. I usually wear chacos and found these Tevas very comfortable.

No they do not have an arch support but they are relatively comfortable in that I don't require my shoe inserts with them. If your feet are totally flat then they would not be comfortable at all, they are somewhat firm though and do have enough cushioning to wear unless you are hiking are doing some serious walking. Everyday wear should be good.