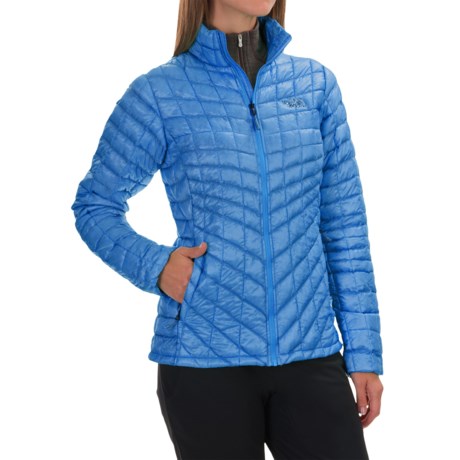 Answer

I haven't worn this exact jacket when skiing in Colorado (since I just received it) but it is very similar to one I have been wearing for a few years. It wouldn't be good as your only jacket, but I plan on wearing it under a water/wind proof shell. For that, it is perfect. It is very light, not big and bulky. I did wear my other one for spring skiing without the shell and it felt great to ski in warmer weather without a big heavy jacket. I hope this answers your question.

Answer

Sure, why not. It's not filled with down so it is more damp-proof to staying warm. It's somewhat thin on insulation (maybe an inch thick or so), so it's probably not enough for me to stay warm while skiing, but everyone is different. It might work fine with a rain jacket or other wind protection over the top.

Answer

Sorry there is not a temperature rating. Most manufacturers do not have temperature ratings for their garments or footwear due to the number of factors that affect how warm a garment may keep you.