Therm-a-Rest

Sleeping Pad Type

Sleeping Pad Shape

Colors

Reviews

Events

Prices

Made in USA

Popular Therm-a-Rest Products

Search Within
For more than 35 years, Therm-a-Rest has been innovating, researching and thoroughly field-testing their products in order to enhance your comfort level in the great outdoors, whether you're on a family camping trip or a seven-day trek to the summit of Kilimanjaro. Starting with the well-known Therm-a-Rest sleeping pad and expanding into self-inflating mattresses, sleeping bags and more, this company is all about helping people get a great night's sleep. From Therm-a-Rest sleeping bags to camping pillows to inflatable air mattresses, every product is constructed with warmth, comfort, durabilit
... Learn more about Therm-a-Rest
y and weight in mind. Stop counting sheep and treat yourself to a better night's sleep with a Therm-a-Rest sleeping pad, sleeping bag and accessories. ... Less
About the Therm-a-Rest Brand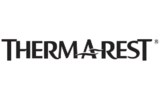 Compare at $99.95
Closeouts
Compare at $39.95
Closeouts
Compare at $29.95
Closeouts
Reviewed by Backpacking Ben from California on Thursday, July 21, 2016

This is a good price for a Therm-a-Rest sleeping pad. However, it's advertised as a 77 inch pad, but you'll only get a 72 inch pad.

Verified Buyer

Reviewed by Karl from Colorado Eastern Slope on Wednesday, July 20, 2016

Its an unbelievable light weight and rugged design, probably a good product for sleeping on a perfectly flat, already cushioned surface and it provides a decent thermal barrier. But,,, for anyone serious into back country hiking where a perfect camp site, more- than- likely does not exist, this product does not fit the bill. I used it one night after a 9 mile back country trip, and was lucky to cat nap through the night getting no more than 5-10 mins of sleep, constantly turning and rolling over trying to find a comfortable spot. Basically a night of no sleep.

Verified Buyer

Reviewed by Sarahflyfisher from Idaho on Thursday, July 14, 2016

So perfect! Soft fluffy and compact able and at a great price!!
Receive email updates for new Therm-a-Rest items