Did you know that every pair of Thorlo socks is still manufactured in the United States in a North Carolina factory? Founded by Jim Throneburg, Thorlo has been making high-performance socks for running, hiking, work and daily wear for more than 30 years. Thanks to modern fiber technology and added features like Aegis® antimicrobial treatment and CoolMax® fibers, Thorlo socks wick moisture away from feet for all-day comfort and outstanding blister protection. Thorlo running socks have strategically placed padding to keep feet well-protected, mile after mile. This third-generation family company
... Learn more about Thorlo
is committed to creating the absolute best socks for customers who appreciate quality and a commitment to American-made craftsmanship. ... Less
About the Thorlo Brand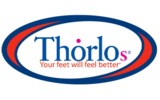 Verified Buyer

Reviewed by Griffith Patks from Southern California on Wednesday, August 24, 2016

Have tried or bought them all and these don't disappoint.

Verified Buyer

Reviewed by FHC from Missouri on Saturday, August 20, 2016

These socks are very warm and comfortable and fit my boots.

Verified Buyer

Reviewed by LaurieJanean from Utah on Thursday, August 18, 2016

Nice padding. Even some arch support.

Verified Buyer

Reviewed by Laughter from Missouri on Monday, July 18, 2016

These are hits with everyone who's tried them - the gals who like 'fuzzy sox' for wearing around the house, the guys who are on their feet long hours, and especially the friend who has a congenital foot problem leaving one foot considerably smaller than the other - these keep his 'little foot' warm and the shoe fits over it much better than w/ a regular sock. Thank you for these great socks - Thorlos are never a disappointment but these are fantastic!

Verified Buyer

Reviewed by Drue the archaeologist from New York on Friday, July 8, 2016

There are no better brand of socks. Period. As far as durability, comfort, fit they are superb. Perfect fit throughout its life. The Perfect sock.

Verified Buyer

Reviewed by Andrew from North Carolina on Friday, July 8, 2016

I've worn thorlo socks for probably 10 years or more, they are the best money can buy in my opinion. I was on the lookout for a deal to replace my 10 year old socks when I came across an amazing deal on thorlo imperfects. It was such a great deal I ordered 10 pair and couldn't be happier. I can find no visable defects and they fit and wear perfect. Couldn't be happier.

Verified Buyer

Reviewed by Leppy from Pennsylvania on Wednesday, July 6, 2016

These are great boot socks for the summer time! The silver (X-Static) that's woven in really makes a big difference in helping to prevent odor and athlete's foot when you were boots all day, every day in the summer heat. They are soft and comfortable, stay dry and stay up without cutting into your calf.

Verified Buyer

Reviewed by No [...] Comment from North Carolina on Wednesday, June 29, 2016

They are far from what I expected, but they're socks and they fit. A LOT lighter weight than I expected, and much smaller, too. To me, boot socks are heavy weight and go all the way up to just below the knee- these are just a bit heavier weight than dress socks and only go to mid-calf. I even had thoughts of returning them until I tried a pair. They'll do...now that I live in North Carolina. If I still lived in the Midwest I would probably have sent them back.

Verified Buyer

Reviewed by older but active from Bay area on Monday, June 13, 2016

As I have grown older, socks with elastic at the ankles increasingly press into my skin and potentially reduce circulation. These sock spread out the pressure and solve the problem.

Verified Buyer

Reviewed by Deenibeeni from Sugarloaf, CA on Tuesday, June 7, 2016

Like all Thorlos, it's like walking on clouds. I know it says "2nds," but I cannot find any flaws at all.