When an emergency or survival situation arises, having the right tools on hand could make the difference. With that in mind, Tool Logic creates compact, lightweight multi-tools and gadgets designed for maximum functionality and portability. From pocket knives with built-in LED lights and fire starters to innovative, credit card-sized survival tools that fit easily in a wallet, Tool Logic survival gear takes up virtually no space on your person, but could make a world of difference in an emergency. Stay prepared for anything with a Tool Logic card or multi-tool.
About the Tool Logic Brand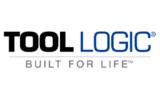 Reviewed by Jennifer from California on Wednesday, June 12, 2013

I needed a small flashlight and knife for work and ideally able to put it on my key chain. I had another flashlight on my keys and a knife in my pocket, and it was always just a pain. I just need to be able to open boxes with the knife, so the quality doesn't really matter to me, though it seems to be ok. The flashlight uses 4 LR41 watch batteries, which are cheap.

If you're looking for a heavy duty knife and flashlight, this isn't it. This is small and fits in the palm of my hand. The light is bright enough (mine is colored red now for work and still bright) that it would get you out of a pinch if it was the only thing in your bag.

Reviewed by Dogs from Dallas, TX on Tuesday, May 14, 2013

The knife portion is really not a great knife. So, if not for the light, it would be useless. The light is great. It's small but the light is pretty good. Overall, it's small enough to fit in your pocket easily. The clip is nice as well. I'm not sure you can change the battery in the light, so when that goes out, this thing may be useless.

Reviewed by californiapaul from california on Tuesday, April 23, 2013

Xactly what I wanted.but one battery broke. Magnesium fire starter works great

Reviewed by CShines from Indiana on Friday, April 5, 2013

I wanted to get a fire starter and loved the idea of the combo. When my husband showed me how to use the fire starter I was amazed at how it works, I feel like I could depend on it.

Reviewed by Andy from Minnesota on Thursday, April 4, 2013

Dont leave for a trip with out one.

Reviewed by Customer Care from Unknown on Wednesday, April 3, 2013

I previously owned one of these knives a few years ago. It was the version with only a fixed flashlight and no magnesium fire stick. I lost it somewhere in Laos while backpacking through SE Asia. I was very fond of it and have been looking to replace it for some time now. Kudos to Sierra Trading Post for the awesome price.
The blade is nice and sharp and just the right size with perfect blade to serration proportion. The blade feels very sturdy and locks with full confidence. As a sailor I can feel when a knife will fail under pressure. The small LED flashlight is bright and powerful and great for cutting at night illuminating right where you need it.
The fire stick pulls out easily but does not feel loose like it could come out on its own. My only complaint is there is no obvious place for striking the magnesium stick. The package contains no directions and I'm not sure how well the back of the knife will work leaving the possibility of marring the blade to start a fire. I guess if you're in a survival situation that's too much of a priority. Also the belt clip is a little low on the hilt so the flashlight can poke you a little if you're a chubbier guy. Not a bid deal though.

All in all a great survival knife. I own flashlights, headlamps and a magnesium stick but what are the chances you'll have them on you when the [...] hits the fan? Carry this knife and you're covered.




Reviewed by Ken from Southern California on Friday, March 29, 2013

The thing I like best about this multi-tool is that it just looks like a normal folding knife. The blade is just as good as most knives that I have seen the the handle is not awkward like they can be with other multi-tools. Pliers are a must too!

Reviewed by TK from McKinney, Tx on Monday, March 25, 2013

Interesting concept...put one in all of my hunting bags. Very sharp and rigid for those spontaneous situations.



Reviewed by Milk from TN on Wednesday, March 20, 2013

Seems well made. A little large/bulky to carry everyday. Bright light for the size. Good for emergency in woods.

Reviewed by Great outdoors from Wisconsin on Saturday, March 2, 2013

Nice knife with fire starter. Knife needs some sharpening out of box. Serrated part is very nice. Fire starter flint fits tight so it will not fall out easily. Great every day pocket knife / not to big to keep in pocket.