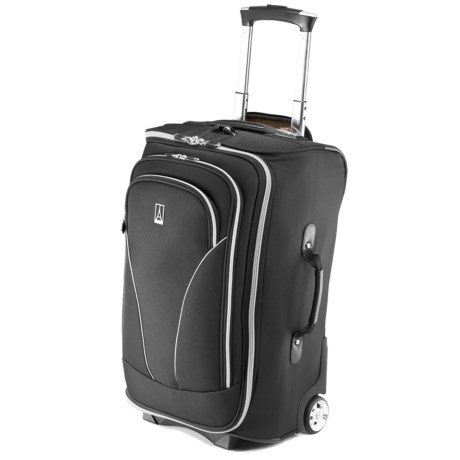 It is the manufacturer's description of the product. If you plan to travel with only carry-ons, be sure you've researched which items the Transportation Security Administration (TSA) and your airline will allow you to bring on the plane. For updated information on the TSA's list of prohibited items for carry-on and checked baggage, click here.
Virtually all US airlines allow one carry-on plus one "personal item" per traveler. Personal items are defined as smaller articles like purses, handbags, laptop cases, daypacks, etc.
Carry-On Restrictions: Major U.S. Airlines
Always check with your airline before travel, as restrictions change.
The most common "Safe" carry-on size for U.S. airlines: Length 22" x Width 14" x Height 9"