Turkish Cotton Terry Robe - Closeouts (For Men)
About Turkish Cotton Terry Robe - Closeouts (For Men)
Closeouts. Step out of the shower and into the thick, absorbent softness of a genuine Turkish cotton terry robe. Fabric is luxurious with a plush, tightly woven surface texture.
Made for a major catalog
Double cuffs
Double shawl collar
Self belt
Patch pockets
Made in China
About the Specially made Brand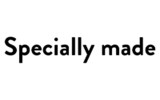 94 Likes
Specs about Turkish Cotton Terry Robe - Closeouts (For Men)
Length: 56" (based on size large)
Fabric: 95% cotton, 5% polyester
Care: Machine wash/dry
Made in China
Oversized fit
About the Specially made Brand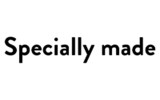 94 Likes
Do you own this product? Write a review and help others with their buying decisions!
Write a review
4.263157 5 Overall Rating: 4.3 Based on 1729 reviews
Most Helpful 5-Star Review
Reviewed by Dan from Albuquerque, N.M. on Friday, October 30, 2009
I am 5'11" and 165 lbs. I generally wear a size 43 jacket, 15 1/2 33/34 shirt. Based on other reviews I bought the medium and after one wash I could not be more pleased with the size. The sleeves are still long, but not uncomfortably so and the shoulders hang a couple of inches as well. A small may ...
Read More
Your search for "" returned reviews for Turkish-Cotton-Terry-Robe-Closeouts-For-Men
Verified Buyer Reviewed by vin from ny,ny on Wednesday, August 24, 2016

material felt funny

Reviewed by Katie the hiker from Northern California on Tuesday, August 9, 2016

I bought a black one for my boyfriend. It seems thicker than others and fits all right; however, it leaves a lot of mess whenever he sits on the couch. Even after wash, it still leaves a mess and I have to clean with a roller or packing tape to remove small pieces of black cotton.

Verified Buyer Reviewed by Mo from Texas on Saturday, July 2, 2016

Arrived on time. This is one heavy robe, great when coming out of the shower. Others are right about large size, I normally wear a 2 to 3XLT, this XL worked fine, could have been a might larger and plenty long. Be prepared to wash a couple of times to get rid of excess lint when new, once that's done no more issues. Great deal on sale.

Verified Buyer Reviewed by debart from nj on Thursday, June 30, 2016

Awesome, Handsome looking, comfortable

Reviewed by A_Rising_Son from Brooklyn, NY on Thursday, May 26, 2016

I don't know why this received so many great reviews. I'm 6'1.5", 255#, and very athletic. I wear a 46L, slim fit suit. 40x32 pants in Carhartts, 38x32 Lucky Brand Jeans and 16.5x36 shirt. XL in Carhartt, Dickies and Nike tops for reference. This thing is ridiculously large. Someone mentioned that she couldn't imagine a man that couldn't wear a medium. I believe that. This large seems more like an XXL to me, at least. The large lands below my mid shin, almost to my ankle. The sleeves are too long. The body is so big. It's certainly full coverage, if that's what you're after. However, the material is completely unremarkable. I wouldn't expect to have to wash a high quality robe and dry it with softener before it was nice. The terry seems cheap. It's neither dense, nor lush. Just seems like a very cheap, huge robe that I wouldn't pay more than $10 for. If the price is right for you, size down two sizes and expect what you're paying for.
Answer My husband is 5'10"1/2 and the medium is to his ankles??

Answer I'm 5'-11". The MED came down to mid-calf - too long, in my opinion. Also the robe in general was much to big.

Answer I ordered XL -- not sure of lengths of medium & small sizes -- sorry!

Answer 54 inches in size 2XL

Answer 56 inches in size Large

Answer It weighs 2-3 pounds. It is a very good quality robe.

Answer Hi -- I'm not sure of the actual weight of the robe as I ordered several items. It's a nice heavy-weight robe, yet flexible enough for a good elbow-bend. My husband's last robe was SO heavy that it was too bulky. I think you will love this robe! Let me know if I can answer more questions. Take care!

Answer Hi Margie the robe is heavier than a regular run of the mill terry robe, but it is a better quality robe. My husband likes it. I have not washed it yet. (They say) it will soften up, we will see??

Answer 1 pound! i thought it would be more than that.

Answer Bought mine recently (December) and it's 95 / 5. It's been washed & dried once and has not changed that I can see; except for getting a bit softer. And more absorbent. I'd say: follow the care instructions and you should be fine.

Answer Jen I just bought a robe and it is absorbent as I use it for my trips to the hot tub and nothing else.. I'm 6-2" and bought a large and it is way oversized for me... I would go with the smallest mens possible and i guarantee it will still be big on you... I have not washed mine yet so no comment on shrinkage..If you are looking for something that will look stylish on you this is probably not the robe..If you want soemthing to wick water it is perfect.
Good Luck..

Answer I don't know the percentage of cotton for sure. When you first get the robe, it's a little stiff from the sizing. I washed it and it came out of the dryer very nice and soft. There was no shrinkage that I noticed, but with cotton there had to be some. It seems absorbent, more so after washing out the sizing. To give you an idea of the size, my son is a 6' 4" football player sized guy and the XL is perfectly sized around his body and comes to mid-calf. He loves the robe and appreciates that it is cut so generously. Most XL robes are too skimpy through the shoulders and around the waist for him.

Answer I bought women's small and men's large. From comments, it appears the men's run a little longer than women's (maybe an inch) in comparable sizes (hard for me to compare the men's large I have with women's small, but comments seem to support that).. I am 5'10" and my women's small is 14" from floor on me (hits low calf area). This is after washing 3-4 times. On you, this would be 10" from floor, as you are 4" shorter. I bet the men's on you would be about an inch longer. Mine has the 5% polyester and shrunk about 1-2" in length and just some around (not enough that I notice, really). Wash on hot water and wash several times - they will definitely do a little shrinking. I recommend grey over green in mens' (bought both and grey seems like nicer fabric - does not pill up and shed like the green). Good luck. Also - very absorbant and nice out of shower or hot tub. (like a big fluffy towel).

Answer I haven't washed mine yet but I think it will shrink about 4" in length, depending how I wash it, in cold or warm water.

Answer It shrunk just a bit--I was actually trying to get it to shrink because my husband is between a Large and Extra Large and I ordered the XL. Almost wish it had shrunk a bit more. It is still fluffy and absorbent but took a couple cycles in the dryer to dry completely. Still happy with the purchase. I hope this helps!

Answer The small is 53" long and it has 2 belt loops.

Answer I see no reason we the robe could not be monogrammed, we however do not offer the service.

Answer I don't see why it couldn't be. It is a high quality, heavy terry cloth -- like a really nice towel :)

Answer Should be easy to monogram.... not sure that Sierra can do that, but any retail place that does monogram should have an easy time of it.

Answer Suggest you call customer service.

Answer my wife says 'maybe'. its pretty thick material- could be difficult